Posted on
Mon, Dec 12, 2011 : 2:20 p.m.
Watch Ann Arbor's big moment on 'The Ellen DeGeneres Show'
By Cindy Heflin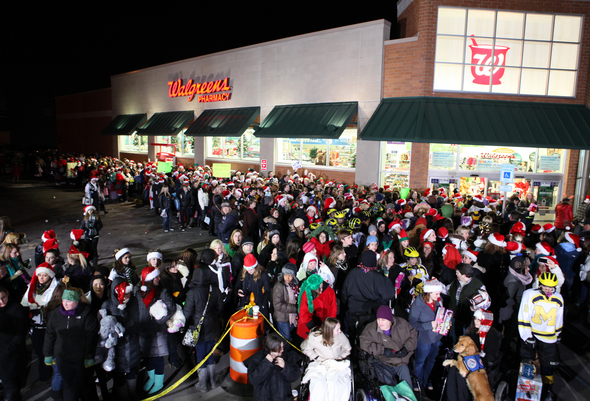 If you didn't make it to Walgreens Wednesday night for the taping of "The Ellen DeGeneres Show" (or even if you did), you can watch the segment online.
Scenes from the Ann Arbor event aired on DeGeneres' show today. DeGeneres told her audience she loves Ann Arbor and says she used to "go there."
She also seemed impressed with the turnout Wednesday night, when hundreds of people (estimated by the show to be 2,000) showed up at Walgreen's at Jackson Avenue and Maple Road in Ann Arbor following Twitter instructions from DeGeneres. She asked them to dress in holiday attire and bring a toy for Toys for Tots.
Those who turned out got to see DeGeneres on a live video feed from California. One person won a $5,000 gift card from Walgreen's, and another person got a trip to DeGeneres' show.
Watch the segment below.