USA Today:

Graduates with two-year degrees see more employment opportunities

Posted on Thu, Oct 18, 2012 : 3:38 p.m.
Employment opportunities are growing for Americans with a two-year associate's degree, USA Today reports.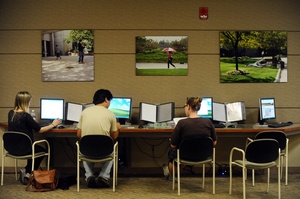 Melanie Maxwell I AnnArbor.com
The number of employed Americans with an associate's degree increased by 578,000 to 35.2 million in the past six months, the newspaper said. The growth indicates that at least some jobs for those with mid-level skills are coming back after being eliminated during the recession, according to the report.
The newspaper also noted the applicable, practical value of two-year community college degrees is appealing to many people looking to increase their marketability, helping to boost enrollment in community colleges.
Washtenaw Community College has benefited from this trend, enoying robust enrollment rates over the last few years.