EMU contract negotiations: University gives officers $1,250 lump payment to allay increase in benefit costs
Posted on Thu, Jun 28, 2012 : 5:57 a.m.
Eastern Michigan University has reached a four-year agreement with the 21-member officers union, but is still battling the 250-member clerical union on health care offerings and raises.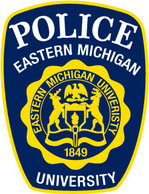 The new agreement awards
EMU Police Officers Association
members a 0 percent raise the first year, a 1 percent raise the second year and a 2 percent raise the third and fourth years.
The association had been in tense negotiations with EMU since February and, unsatisfied with health care options and raises, voted down a possible contract in May.
The agreement includes an increase in health insurance premiums, which will be $125 a month for the most commonly chosen plan and rise 12 percent each year afterward for the duration of the contract. EMU offered the officers a $1,250 lump sum payment to assuage concerns about health care costs, as they did with faculty members in 2010.
Officers negotiated a more rapid rise to top pay. When the contract begins July 1, it will take officers five years to reach the top pay scale, which is currently roughly $58,000 for employees without a degree and $60,400 for employees with a degree.
That's an improvement from the current eight-year scale.
"It's fair. Is it good? No, not really, especially with the increases in health care," said Joe Braunschneider, leader of the POA. He predicts that negotiations, while tense, didn't damage officer relations with administrators.
"We kind of went into it with (the mentality that) 'this isn't personal, this is business.' You kind of leave it there," he said.
Seventeen of the 21 members voted in favor of the new contract.
Meanwhile, officials are still negotiating with the clerical union. The two parties are at odds on health care offerings and raises. Braunschneider said members of the clerical union are being asked to pay roughly $1,500 a year on health insurance the first year and then incur 12 percent premium increases each year afterward.
Coupled with low raises "it works out to a 15 percent decrease in their pay just to cover their health care," he said.
"We can kind of supplement our income by working overtime but the clerical doesn't have that," he said, surmising: "so they're going to have to be forced to go and get a second job."
Karen Hanson, leader of the clerical union, was not available for comment Wednesday afternoon.
The average EMU secretary earns $34,600 and police officer salaries range from $42,000 to $60,000.
EMU is also in negotiations with the faculty union. Negotiations began in May and disputes include raises and changes to grievance procedures.