Posted on
Mon, Jun 18, 2012 : 5:57 a.m.
Energy efficiency incentive program offering $3,000 for home improvements to Ypsilanti residents
By Tom Perkins
Making home improvements that will save money on energy bills can be a costly investment.
But a new program offered to Ypsilanti residents is designed to show where they can save without too much cash up front and will provide up to $3,000 in incentives toward energy efficiency improvements.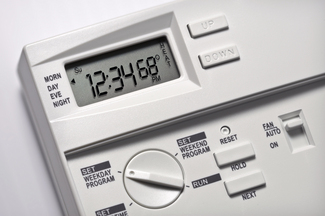 Paul Kazmercyk | Dreamstime.com
Although the program,
BetterBuildings for Michigan
, can be utilized for exciting items such as solar panels, officials involved with the program say some of the best ways to save money involve improving insulation, sealing drafts or other simpler measures.
The BetterBuildings program was initially intended for just two neighborhoods in the city, but has been expanded to include all of Ypsilanti, and 35 homeowners took part in the program in its first month.
To enroll in the program, residents first pay $50 for an inspection of their home by an analyst who will provide a prioritized checklist on where improvements are most needed.
Ypsilanti resident Erika Lycan and her husband used energy credits available through BetterBuildings to pay for an energy efficient furnace. It replaced a 22-year-old furnace in their home, and Lycan said it has saved $95 a month so far.
They also took small steps, such as putting in energy efficient light bulbs and plan on replacing the windows in their historic home in the near future.
"It was great to walk through the house with someone who might work us in the future," Lycan said. "And it was only $50, so that was great."
BetterBuildings is administered by the Southeast Michigan Regional Energy Office to promote energy efficiency throughout targeted neighborhoods statewide. Michigan received $30 million in federal funding - partly through the American Recovery and Reinvestment Act - to offer incentives in 15 cities statewide. It was the biggest allotment to a single state because the communities worked together to apply for it.
So far, residents who have enrolled in the program are saving around $200 annually on their energy bills, said Gillian Ream, communications coordinator for the Southeast Michigan Regional Energy Office.
Communities qualified for the program based on proximity to public transit, high home ownership, mixed income housing and a commitment to establishing a green community.
Ream said Ypsilanti has a built-in awareness of and concern for energy efficiency.
"It has been going really good in Ypsilanti considering we've only been at it for a month," she said. "There are a lot of people interested and a lot of people happy to be investing in their home who were quick to take advantage (of the program)."
Ream said a building analyst uses a large fan to blow air through the house and an infrared camera that will locate air leaks. Analysts also will check appliances for gas leaks and provide energy-saving devices such as compact fluorescent light bulbs, faucet aerators, a programmable thermostat and a low-flow shower head.
The analyst also will provide a full report detailing where money can be saved and help prioritize projects. BetterBuildings offers incentives through cash back rebates, matching utility rebates and low interest financing.
"If you're planning on being in your house more than a year, insulation and energy efficiency is always a good idea," Ream said, adding that people usually find savings in unlikely spots. "We get people who have lived in their house for 25 years never thought 'Oh, my recessed light be leaking.'"