community wall links:

Fairy Door Festival comes to artisan market Sunday; Chefs in the Garden event raises funds for Growing Hope

Posted on Fri, Aug 10, 2012 : 9:02 a.m.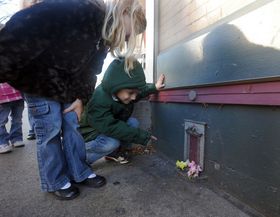 From a Fairy Door festival in Kerrytown to a 'Chefs in the Garden' even to rais funds for the nonprofit Growing Hope , here's a roundup of some of the stories posted on AnnArbor.com's Community Wall this week:
By: Mity Nice: Fairies & Fairy Door festival - family fun Sunday in Kerrytown. (Friendly pirates welcome too!)
Join us for an afternoon of activities and some surprises at the Fairies & Fairy Door Festival this Sunday.
By: Amy Barnes: Celebrate local chefs and produce at Growing Hope's "Chefs in the Garden" dinners
Join Growing Hope as talented local chefs dish up seasonal fare during delicious dinner parties at the Growing Hope Center's urban farm in Ypsilanti. These more intimate events replace GH's annual gala, Hope's Harvest, on Sunday, August 19.