Posted on
Sat, Dec 22, 2012 : 5:01 p.m.
Faye Wiseley dies; organized Pride and Honor Flight efforts for WWII veterans
By Bob Needham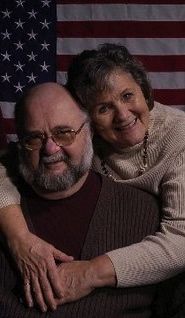 Eliyahu Gurfinkel | Ann Arbor News file photo
Note: Spelling of Wiseley has been corrected.
Faye Wiseley of the Dexter area, whose volunteer efforts helped nearly 2,000 World War II veterans see the national WWII memorial in Washington, D.C., died Friday at age 70.
"She was very outgoing, a very caring person, very giving—all the things that are good and wholesome," said her husband, Jack Wiseley, on Saturday. The couple were married nearly 52 years.
Faye Wiseley was a native of Hudson, Mich., and she and Jack were longtime residents of the Dexter area. Her death came after a 10-month fight with cancer.
Jack Wiseley said she had a wide circle of friends, and an early birthday party held in July drew around 200 people.
Although Faye Wiseley had a long history of charitable work including canvassing for the Red Cross, one cause in particular really hit home: Faye and Jack Wiseley were the local organizers of the Pride and Honor Flights, a charity effort that took World War II veterans on trips to see that war's memorial in Washington, D.C. Over five years, 28 trips were taken from southeast Michigan, serving 1,700 veterans at no cost to themselves.
In recognition of their efforts, Faye and Jack Wiseley were named Citizens of the Year by The Ann Arbor News in 2008.
"That one day (at the monument) is so special for them," Faye Wiseley told The Ann Arbor News in 2008. "And then some of them hook up with each other (later as new friends) and call each other. And that makes me so happy."
As The Ann Arbor News recounted the start of the Wiseleys' involvement, Faye was watching television one Sunday morning when she saw a report about an Ohio group that took a few World War II veterans to Washington so they could see the then-new national World War II Memorial. Organizers arranged every detail of a flight to Washington on a single day, and they raised money so that the veterans wouldn't have to pay. Faye told Jack that she wanted to form a local group to do the same thing.
"I really can't say what it is about it that grabbed her," Jack Wiseley said today, although he noted they both had brothers who served in the war. "Being a dutiful husband, I said, 'OK, honey,' figuring it would just kind of go away. And guess what? It didn't."
The couple formed a nonprofit organization, raised money and recruited other volunteers to help. Ultimately, they ended up serving around 1,700 local veterans on 28 trips.
"It took 60 years to get that memorial built," Jack noted, so many of the surviving veterans didn't have much chance to see it. "We just put our heads down ... and did what needed to be done ... It was very rewarding."
Faye Wiseley is survived by her children, Charles (Zuzana) Wiseley of Chelsea and Kathy (Martin) Fletcher of Dexter; and 6 grandchildren, Albert, Greta, Griffin, Brady, Carter, and Georgia Faye.
A celebration of Faye Wiseley's life is planned at the Red Brick restaurant, 8093 Main St. in Dexter, from noon- 3 p.m. on Sunday, Jan. 13. In lieu of flowers, the family requests memorial contributions be made out to Honor Flight, Inc. Attn: Diane Gresse 300 E. Auburn Ave. Springfield, OH 45505 or Arbor Hospice, 2366 Oak Valley Dr., Ann Arbor MI 48103.
Read an Ann Arbor News article about the Pride and Honor Flights here.