February was second-snowiest on record in Ann Arbor
Posted on Tue, Mar 5, 2013 : 5:59 a.m.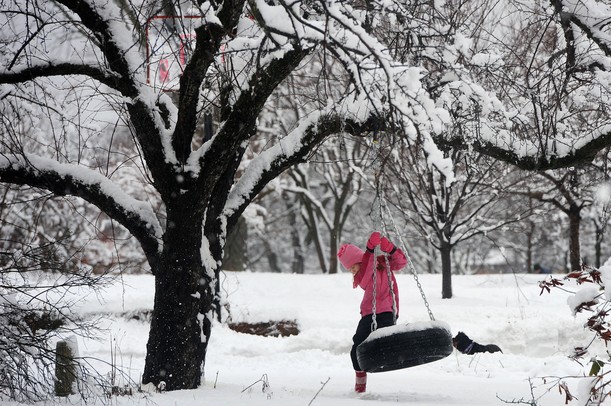 Melanie Maxwell | AnnArbor.com
If you think last month was a particularly snowy one, you're right. In fact, it was the second-snowiest February on record in Ann Arbor.
Total snowfall in Ann Arbor was 29.9 inches in February, reports University of Michigan weather observer Dennis Kahlbaum, which he says is 17 inches more than normal. That made last month the second snowiest since 1880, the beginning of modern weather record keeping.
The record was set in 2010, when 33.1 inches fell in Ann Arbor.
So far this winter, Ann Arbor has had 59.3 inches of snow — 12 inches more than normal for this point in the season, Kahlbaum said. Last year, Ann Arbor only had 34.7 inches of snow during the December through February period.
Although weather record-keepers consider the end of February the end of meteorological winter, it's often not the end of winter-like weather. Ann Arbor usually receives about 8.5 inches of snow in March, Kahlbaum said.
For updated forecasts and weather conditions anytime, check AnnArbor.com's weather page.