Posted on
Mon, Nov 5, 2012 : 5:57 a.m.
Fire-damaged Golden Chef restaurant facing demolition
By Tom Perkins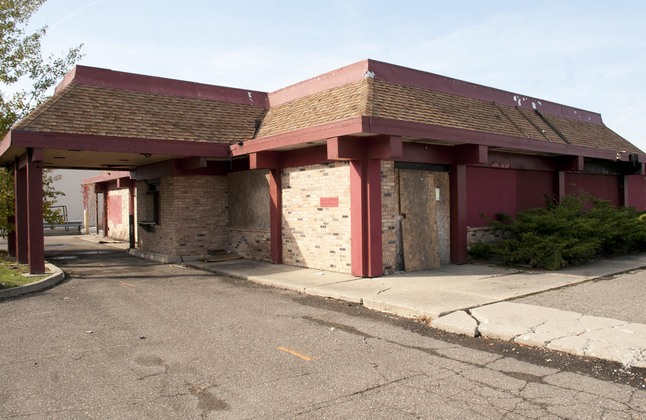 Tom Perkins | For AnnArbor.com
Editor's note: The name of the restaurant has been corrected. Details of a former Tim Hortons deal at the site have also been included in the article.
Owners of a former Chinese restaurant near Maple and Jackson roads must quickly figure out how to renovate their building or it will face demolition.
The owners of the former Golden Chef in the Maple Village Shopping Plaza have asked Ann Arbor city officials for more time to figure what to do with their vacant restaurant.
The restaurant burned more than four years ago and has been vacant ever since. The city's planning and development department began receiving complaints about the building in July.
The city sent the owners a notice of violation, detailing all of the issues that needed to be corrected by August 12, but they failed to act.
That led planning and development officials to ask the Building Board of Appeals to order that the former restaurant at 175 North Maple be demolished.
The board agreed, and now the owners are required to act within 20 days of receiving notice of the demolition order.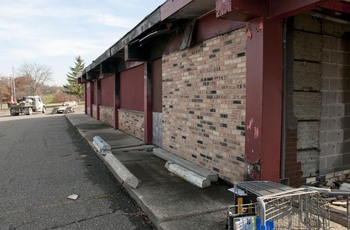 Tom Perkins | For AnnArbor.com
The owners asked the board to grant more time so they could have an engineer assess the building. They had to first hire contractors to clean out the interior of the building to make it accessible to an engineer.
In Aug. 2011, Canada-based coffee shop chain Tim Hortons announced plans to open a store at the site. However, the chain never submitted plans to the city of Ann Arbor and it appears the deal fell through. Tim Hortons representatives have not returned multiple requests for comment over the past few weeks.
Ralph Welton, the planning and development department's chief development official, said he is unsure what the owners of the building hope to do moving forward.
"The question comes down to what are they willing to spend to repair it," he said.
Among the issues:
The brick veneer is damaged.
The soffit is deteriorating and open to vermin.
The electrical panel and exposed conduits are stripped of copper.
The facade is broken down in several areas.
The foundation is crumbling in some spots.
Concrete is beginning to heave.
The top portion of the building around the roof is burned.
"It doesn't look like it's going to fall down on anybody just yet, but it's quite an eyesore," Welton said.
The situation is complicated by the fact that, because the building is non-conforming, it would have to be built closer to the street if it were torn down, Welton said.