First candidate emerges for vacant seat on Washtenaw County board
Posted on Fri, Oct 14, 2011 : 3:30 p.m.
The first candidate for Kristin Judge's vacated seat on the Washtenaw County Board of Commissioners has emerged.
Pittsfield Township resident Richard Conn filed paperwork with the county this morning to run as a Republican in a special Feb. 28 primary election for the 7th District seat. The winners of the primary face off on May 8 for a chance to take over Judge's seat through 2012.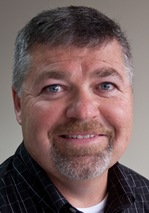 Judge, a Democrat from Pittsfield Township, has resigned to take a job with a nonprofit Internet security company.
Conn, born and raised Ann Arbor's east side, is a graduate of Huron High School. He holds an accounting degree from Lubbock Christian University in Texas.
He said finance is his background and he's worked for 25 years at a privately held company called Ervin Industries, where he's the secretary treasurer.
"I think I have good critical thinking and problem solving skills," he said, adding that's a skill set he hopes to bring to the county as it grapples with budget challenges.
"Due to the property tax assessments, the county's getting less revenue like a lot of cities and municipalities, so it's made the job difficult," he said. "Obviously when any of us have less money to spend, we've got to try to be wiser and more efficient and it forces us to pick priorities, so I just wanted to help the county in that process."
Conn, a political newcomer, said he learned the value of public service from his father, the late Robert Conn, who was an Ann Arbor police officer from the late 1950s through 1990.
"He was also on the school board in the early '70s so I grew up exposed to the idea of public service," Conn said.
Conn is married with three children. His wife is a teacher, his older daughter graduated from the University of Michigan in April and is in Japan teaching English, his son is a junior at the Massachusetts Institute of Technology, and his younger daughter is a junior in Saline schools.