Posted on
Thu, Sep 8, 2011 : 11:30 a.m.
Flu season is around the corner; do you plan to get vaccinated?
By Juliana Keeping
School is back in session and flu season is just around the corner.
Health officials are urging residents to vaccinate against influenza in advance of flu season, which typically begins in October in Michigan.
The vaccine takes about two weeks to take effect, said Russ Olmsted, an epidemiologist and the director of infection prevention and control for Saint Joseph Mercy Health System. It's available via a shot or nasal spray.
As in 2010, the swine flu is covered in this year's regular flu vaccine. In 2009, the H1N1 — dubbed the swine flu — was behind the first global flu pandemic in 40 years.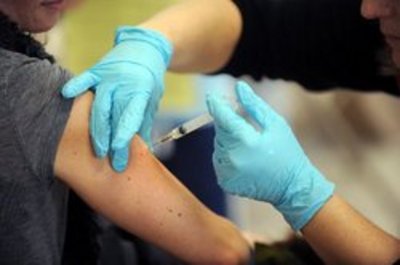 The flu shot covers three types of influenza predicted by the World Health Organization as most at risk of showing up in the flu season mix.
The mix for 2011-2012 is almost identical to last year's Olmsted said.
That doesn't mean those who were vaccinated against the flu last season are off the hook; immunology fades within a year of getting the vaccine, he said.
Olmsted said the flu typically starts circulating in schools. Then, kids bring it home and the virus picks up steam.
New since 2010, the Centers for Disease Control and Prevention and public health agencies recommend the vaccine for everyone six months and older.
For more information:
Do you plan to vaccinate against the flu this season? Will you vaccinate your children? Why or why not? Take our poll and leave a comment below.
Juliana Keeping covers general assignment and health and the environment for AnnArbor.com. Reach her at julianakeeping@annarbor.com or 734-623-2528. Follow Juliana Keeping on Twitter