Posted on
Tue, Apr 27, 2010 : 10:35 a.m.
Former owner of Ann Arbor real estate company indicted on federal child pornography charge
By Amalie Nash
The owner of a now-closed Ann Arbor real estate company who is already facing sexual assault charges in Canada was indicted on a child pornography charge in Detroit federal court.
Richard Fabian, 63, was arrested at his home in Scio Township this morning and is expected to appear in U.S. District Court in Detroit this afternoon, said Roland Herndon, the special agent in charge of the Ann Arbor office of the Bureau of Alcohol, Tobacco, Firearms and Explosives.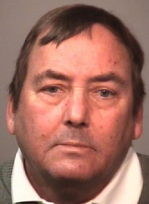 Fabian faces a federal charge of possession of child pornography. The indictment filed Thursday accuses Fabian of possessing "a computer, computer media and VHS tapes containing still and video images that depict child pornography."
The indictment does not say how many images Fabian is accused of possessing, and Herndon said he did not have further details. The indictment also does not provide details on how far back the images date.
A lawyer representing Fabian could not be reached this morning.
The computer and other media were seized when authorities searched Fabian's home in February 2009 in connection with his case in Canada.
Fabian is accused of sexually assaulting a 13-year-old girl in a Canadian park while the assault was videotaped nearly 17 years ago. He is charged with sexual assault, corrupting morals and sexual interference with a person under 14.
Officials said the video surfaced after police began investigating a Clinton resident on child pornography charges.
Police said Fabian sexually assaulted the 13-year-old in 1992 while 62-year-old Gerald Morgan of Clinton videotaped the assault.
Using images from the videotape that was found, detectives were able to determine the crime occurred at a popular conservation area just outside Chatham, about an hour from the Windsor-Ontario border. They also located the victim.
Officials at the Chatham-Kent Police Service in Ontario said this morning that Fabian is scheduled to appear for a preliminary hearing in that case on May 21. He will likely face 14 to 25 years in prison if he is convicted in that case, officials said.
Authorities have accused Fabian and Morgan of seeking out their victims at photo shoots, events and public places frequented by female children. Authorities also said Fabian and Morgan worked together in Ontario, and also may have worked alone or with others in Michigan and Ohio, dating as far back as the early 1980s.
The case came to light in 2007 after investigators said Morgan moved from his home in Lenawee County and left a box of items - including pornography - behind. Morgan was sentenced last year to serve nearly 13 years in prison on convictions for child pornography and being a felon in possession of a firearm.
Police said Morgan had 100 videotapes and CDs, six hard drives, numerous photographs, negatives, video footage from parks, the video of the sexual assault of the 13-year-old girl and sadomasochistic images of children under the age of 12.
Fabian's business, Fabian Realty, was located across from Michigan Stadium, but closed last year after he was charged in Canada. Washtenaw County property records show Fabian owns several parcels, including the land on the northwest corner of Stadium Boulevard and South Main Street that housed his business.