Posted on
Fri, Feb 12, 2010 : 7:15 p.m.
Former speaker of the Michigan House of Representatives arrested for drunken driving in Saline
By Art Aisner
The former speaker of the Michigan House of Representatives was arrested on suspicion of drunken driving after his vehicle became disabled near downtown Saline earlier this week, police reports said.
Craig DeRoche, 39, was arrested Tuesday night after officers suspected he was intoxicated. They were called to investigate reports of suspicious behavior and a possible crash.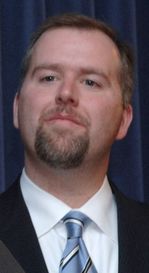 The Novi Republican served in the State Legislature from 2003 to 2009, including two years as house speaker before he was term limited out of office. He currently owns an insurance services company and said he is not seeking any public office.
Officers responded to calls about a man wearing a suit staggering and falling down in the snow near an auto shop in the 400 block of North Ann Arbor Street at about 5:30 p.m. Tuesday, reports said.
Officers quickly located him but said it became obvious he first tried to avoid them. One officer said as he approached, the man walked to a Dumpster in a nearby parking lot and dropped a duffle bag nearby on the ground. He then quickly walked away from the officers, nearly slipping to the ground several times.
Another officer noted the man walked into at least two businesses, including the Bead Alley at 401 N. Ann Arbor St., where an employee said he staggered into the store and immediately knocked over a large display case of sequins. The man then went to the rear of the store to look out a window and returned to the front upon seeing a patrol car, reports said.
The man walked out the main door without saying anything, the employee told police.
Officers eventually found him sitting next to an electrical transformer, concealed behind the building.
They identified him from his driver's license and began their standard procedure for investigating possible drunken driving incidents, reports said. DeRoche's eyes were bloodshot, and he smelled heavily of intoxicants, reports said.
DeRoche had difficulty standing, had very slurred speech and was unable to answer questions.
Officers said they were unable to perform sobriety tests due to his suspected high level of intoxication. DeRoche consented to blood tests and registered a blood alcohol content of .249 during a preliminary breathalyzer tests, reports said. The legal limit to be considered drunken driving is .08 or above.
An officer retrieved the duffle bag beside the Dumpster and found a pair of running shoes and an open vodka bottle inside.
Officers confirmed the white Cadillac with tire and side damage parked in a nearby driveway belonged to DeRoche.
There was a visible hole in the sidewall of one of the front tires, and the lug nuts of the wheel were removed, reports said.
DeRoche told officers he was at a business meeting in the city and got a flat tire on his way out of town.
He said he was at a local bar for about three hours for the business meeting but couldn't remember which bar or how much had had to drink. He told officers he punctured the tire when he hit a curb, and he pulled into a driveway to make repairs.
When reached by phone at his Novi home this evening, DeRoche said he tried to use the jack to repair the tire, but part of the device bent.
DeRoche said it was difficult for him to comment without seeing the report. He emphasized he was not in the vehicle when the alcohol was found and that he neither would nor could leave in his vehicle.
"It's embarrassing, but this wasn't a run-of-the-mill drunken driving incident," he said.
DeRoche added in a follow-up e-mail that he intends to take full responsibility for anything wrong he did that night.
"Just because I wasn't driving my car doesn't mean I don't fully accept responsibility for drinking more than I should have and hope to learn from my mistake and never put myself in that situation again," he wrote.
DeRoche was held in custody at the Saline Police Department and was released after he sobered up, police said. His car was towed, and the report does not say how he got home.
The report will be turned over to prosecutors for review when the results of the blood test are known, which could take a few weeks, officials said.
Art Aisner is a freelance writer for AnnArbor.com. Reach the news desk at news@annarbor.com or 734-623-2530.