Posted on
Thu, Apr 8, 2010 : 6:02 a.m.
Former Willow Run school board president signed contract extension after leaving board
By David Jesse
Seven days after she left the Willow Run school board, former board President Claudette Braxton signed a new contract for Student Services Administrator Laconda Hicks.
The new contract, which had not been approved by the full board, increased Hicks' pay and changed a number of clauses, including an automatic rollover date. AnnArbor.com obtained a copy of the contract through a Freedom of Information Act request.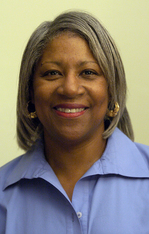 Hicks and former Superintendent
Doris Hope-Jackson
are on paid administrative leave while waiting for due process hearings before the school board, which is seeking to fire the pair for alleged misconduct. Late last week Acting Superintendent Laura Lisiscki declined to comment on whether a date for that hearing had been set.
Neither Hicks nor Hope-Jackson could be reached for comment. Braxton declined comment on all Willow Run matters.
Details of the changes in the contract were included in 46-page charge document against Hope-Jackson and a similar one against Hicks approved by the board last month.
During her tenure as board president, Braxton was one of Hope-Jackson's strongest supporters. However, Braxton announced in 2009 that she would not run for re-election.
Her last day on the board was June 30, 2009. On July 7, 2009, she signed Hicks' new contract.
An AnnArbor.com review of school board meeting minutes found that the last action on Hicks' contract was on Aug. 21, 2008, when the board approved a contract for the 2008-09 and 2009-10 school years. It would have paid her $91,399.
The board alleged in its charging documents that Hicks should have received $90,051 under the approved salary schedule, but that Hope-Jackson submitted a contract with the higher amount. It also alleged that Hope-Jackson then arranged for Hicks to receive retroactive pay, bumping her compensation to $92,837. Then Hope-Jackson got that salary formalized in the new contract Braxton signed, the board alleged.
RELATED CONTENT
The board also charged that Hope-Jackson and Hicks duped board Secretary Mark Wilde into signing the new contract.
"Ms. Hicks new Contract of Employment was buried in with a number of other contracts and documents for his signature without his knowledge," the charging document said. "He would not have knowingly signed any new Contract of Employment for Ms. Hicks since the Board had not approved one, much less a Contract containing a number of revisions which the Board was not aware of and had not approved."
Wilde declined to comment when asked about the issue.
Among changes in the contract were:
A change in the date by which the board had to terminate the contract or have it automatically extended for a year from June 1, 2010, to March 1, 2011.
Allowing a tuition reimbursement of $95 per credit hour for up to 20 credit hours, instead of 10 in the previous contract.
Adding five days of vacation time and five days of sick time, along with allowing for 10 vacation days to be carried over each year.
The school board alleged in the charging documents that this wasn't the only time Hope-Jackson sought Braxton's approval for items that should have been approved by the full board.
"In the Fall of 2007, you unilaterally, in collaboration with former Board President Claudette Braxton, authorized the day before Thanksgiving as a paid holiday for Local 3451 employees. The Board never approved this time off with pay at a cost to the District of $14,000, which the District could hardly afford at a time when many cost savings measures and 'cuts' were being enacted."
Court documents also show that Hope-Jackson admitted to acting without approval of the full board on other occasions.
In September 2009, an attorney in a court case involving grievances filed by the district's teachers union questioned Hope-Jackson. In a deposition, Hope-Jackson talked about why she signed an agreement with the union without board approval.
"Anytime my signature is required, or I'm acting on behalf of the board, I do share with the board President to get their direction and if they are in, if she's in agreement representing the board, then I move forward."
David Jesse covers K-12 education for AnnArbor.com. He can be reached at davidjesse@annarbor.com or at 734-623-2534.