Posted on
Wed, Sep 7, 2011 : 6:13 p.m.
Four-year limit on welfare benefits could affect 600-900 families in Washtenaw County
By Ryan J. Stanton
State Rep. David Rutledge, D-Superior Township, responded with concern today to news that Gov. Rick Snyder has signed into law a new cap on state cash assistance benefits.
The bill was signed Tuesday, and the limit takes effect Oct. 1.
About 12,600 families are expected to be removed from welfare programs next month under the new 48-month lifetime cap, including about 25,000 to 30,000 children. Rutledge said an estimated 600 to 900 families in Washtenaw County will be affected.
"It is certainly no secret that I believe this change runs counter to the best interest of families with children in our community, and in our state as a whole," Rutledge said in a statement.
"Particularly given the fact that Michigan is still recovering from an economic crisis, and statewide employment is stagnant, my fear is that this limit will only hurt those families already struggling to make ends meet," he said.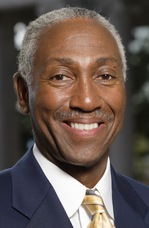 Rutledge is calling attention to the state's
Job Navigator Program
, a service established by the Michigan Department of Human Services to help those whose assistance will end next month.
The program will match individuals affected by the new limit with "job navigators" who will serve as mentors and assist with job searches and other transitional issues.
Rutledge, who registered to volunteer as a job navigator earlier this week, said he strongly urges community members — especially those who advocated for the new welfare cap — to consider signing up for the program to help families who will lose their assistance.
Rutledge also said residents interested in learning about food assistance and other support programs available in the Ypsilanti area can contact him by calling toll-free at 855-347-8054 or by emailing him at davidrutledge@house.mi.gov.
Snyder released a statement after signing the new welfare reform law on Tuesday, saying the four-year lifetime limit on cash assistance brings Michigan in line with other states and ensures limited resources are available to those truly in need.
"We are returning cash assistance to its original intent as a transitional program to help families while they work toward self-sufficiency and also preserving our state's integral safety net for families most in need," Snyder said.
"Affected recipients are able-bodied and have had at least four — some as long as 14 or more — years to transition to independence."
Snyder's office noted the state will allow exemptions for those who have a disability and are unable to work. Recipients who care for a disabled spouse or child, those who are 65 or older and do not qualify for Social Security benefits or the benefits are too low, or those involved in domestic violence situations that involve law enforcement also may be temporarily exempted.
Snyder's office said the new law also eliminates a disincentive to working or seeking opportunities to earn more. To initially qualify for cash assistance, a family of three can earn no more than $814 per month, with a maximum cash assistance benefit of $492 a month.
Once they've qualified, they now will be able to earn more income — up to $1,164 — and still receive state help, Snyder's office said.
In addition to welfare reform, the Michigan House on Wednesday overwhelmingly approved bridge card reform legislation that is being hailed by state Rep. Mark Ouimet, R-Scio Township, as a step forward in reducing fraud and abuse.
"Michigan's food assistance program is an essential safety net for residents who are struggling to get by, and any abuse of the system means less help for the people who truly need it," Ouimet said in a statement this afternoon. "These are common-sense measures that will ultimately allow the state to use taxpayer dollars more efficiently."
House Bills 4721-23 prohibit the use of bridge cards to purchase lottery tickets, alcohol, or tobacco; ban bridge card use at casinos; help remove bridge card recipients who have outstanding arrest warrants and require DHS to review incarceration records monthly and deactivate the bridge card for anyone jail.
The bills now go to the Senate for consideration.
Ryan J. Stanton covers government and politics for AnnArbor.com. Reach him at ryanstanton@annarbor.com or 734-623-2529. You also can follow him on Twitter or subscribe to AnnArbor.com's e-mail newsletters.