Posted on
Mon, Jan 16, 2012 : 12:02 p.m.
Gas prices at record high in Ann Arbor area for this time of year
By Cindy Heflin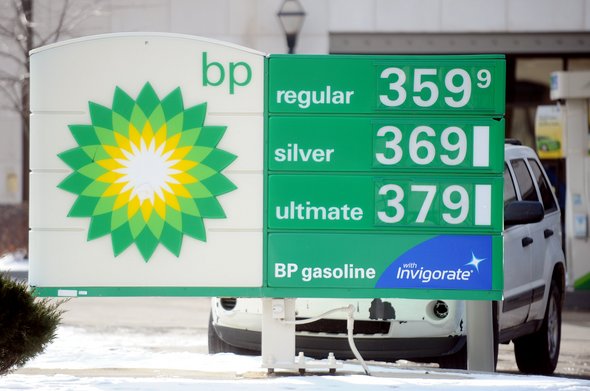 Melanie Maxwell | AnnArbor.com
Gasoline prices are at a record high for this time of year in
Ann Arbor
and across the Great Lakes states, a petroleum analyst with GasBuddy.com said today.
The reason: uncertainty surrounding threats from Iran to close the Strait of Hormuz, a major oil supply route, and an uptick in the U.S. economy, which puts upward pressure on oil prices.
The Ann Arbor average price today is 3.549, according to GasBuddy. A year ago today the price was $3.10 said Patrick DeHaan, senior petroleum analyst. Gas prices hit their highest level in the spring of last year, when the average price in the Ann Arbor area hit $4.27 per gallon, data from GasBuddy.com show.
The average price per gallon in Michigan has risen about 22 cents in the past month, DeHaan said.
The cheapest price in the Ann Arbor area today was $3.35 per gallon at Sam's Club at 5450 Carpenter Road, GasBudy.com data showed this morning. Several stations were selling gas for $3.69 per gallon, the highest price listed by GasBuddy.
GasBuddy predicts extreme volatility in gas prices for 2012. The forecast expects the highest prices for the year to come in May, when the median price across the country is expected to reach $3.95 per gallon.
.