Posted on
Mon, Nov 28, 2011 : 10:30 a.m.
Gas prices fall 8 cents since last week
By Paula Gardner
AAA Michigan says gasoline prices are down about 8 cents per gallon over the past week to a statewide average of $3.22.
However, many fuel centers in Washtenaw County already are charging less than that.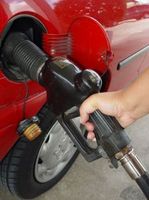 The auto club said Monday the average is about 38 cents per gallon higher than last year at this time.
Of the cities it surveys, AAA Michigan says the cheapest price for self-serve unleaded fuel is in the Saginaw and Bay City areas, where it's $3.10 a gallon. The highest average can be found in the Marquette area at $3.44.
Yet this morning, a gas-price website was reporting that many stations - particularly on the east side of Washtenaw County — were selling unleaded fuel for $3.13 per gallon or less.
The cheapest gas in the county as of Monday morning was $3.05 per gallon at Sam's Club and the BP at Michigan and Carpenter in Ypsilanti.
The Associated Press contributed to this report.