Posted on
Sat, Jul 21, 2012 : 5:58 a.m.
Generation X ambivalent about climate change, study shows
By Amy Biolchini
A new study by a University of Michigan professor shows Americans between the ages of 32 and 52 - a group referred to as Generation X - have said they don't really care when it comes to matters of climate change and the environment.
Jon D. Miller directs the Longitudinal Study of American Youth at the U-M Institute for Social Research and released a quarterly report this week. The research has been funded by the National Science Foundation since 1986.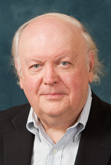 Generation X, which consists of people born between the years of the mid-1960s to the early 1980s, apparently cares much less about climate change issues than researchers anticipated.
When polled on issues like use of fossil fuels, the state of global warming and alternative energy sources, Generation X-ers responded with middle-of-the-road answers that showed they neither strongly agreed nor strongly disagreed.
Out of the 2,924 people that responded, 41 percent said they were "disengaged" when it came to matters of climate change. Ten percent of them said they were dismissive or doubtful about the climate issue as a whole.
In the text of the report, Miller calls the statistic "interesting and unexpected," as two out of three adults have either rejected the seriousness of matters surrounding climate change or chosen to ignore them completely.
"Generation X is the most scientifically literate and best educated generation in American history …" Miller wrote in the report.
From 2009 to 2011, there has been a slight change amongst respondents that shows a decrease in the level of scrutiny with which people follow climate change issues.
Most consider themselves moderately informed and less well informed. The results of the report suggest most adults don't view climate change matters as ones that need to be addressed immediately, like finding jobs or caring for their family.
"These results are not comforting to those of us who worry about the health of American democracy in the 21st century," Miller wrote in the report.
Amy Biolchini covers Washtenaw County, health and environmental issues for AnnArbor.com. Reach her at (734) 623-2552, amybiolchini@annarbor.com or on Twitter.