Posted on
Thu, Apr 26, 2012 : 4:39 p.m.
GOP-backed cyber schools legislation passes 56-54 in Michigan House
By Ryan J. Stanton
A controversial bill allowing more cyber schools in Michigan passed in the state House of Representatives on Thursday by a two-vote margin.
The Republican-backed legislation, Senate Bill 619, was approved 56-54. Democrats decried the decision, saying it will divert money from traditional public schools.
The bill now heads back to the Senate with changes.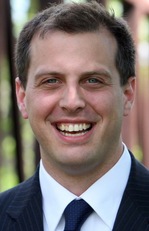 "It's diverting and pulling money out of our classrooms and into the pockets of these for-profit owners that run these cyber schools," said state Rep.
Jeff Irwin
, D-Ann Arbor.
"And these cyber schools have proven they aren't doing a very good job in all the other states they're operating in, so it's pretty appalling the Republicans are doubling down on this gamble."
The GOP sees the issue differently.
Ari Adler, a spokesman for Republican House Speaker Jase Bolger, said the expansion of charter schools is good news for Michigan families.
"It means increased opportunities for students and parents to make a choice that works for them," he said. "It is based on experience in other states."
Adler said the Republicans don't anticipate there's going to be a flood of students moving to cyber schools.
"But for those who need it, it's very important," he said.
Rep. Mark Ouimet, R-Scio Township, voted for the legislation, saying it will empower Michigan parents and children by expanding virtual learning. He said he supported the measure after amendments were added to increase oversight and protect traditional public schools.
"This reform bill harnesses 21st century technology to empower students and their parents," he said in a statement. "The measure gives Michigan families quality options for their children's education without adversely affecting our public schools."
According to a House Fiscal Agency analysis, the bill eliminates a two-contract limit on the number of cyber school contracts that can be issued under the state's "schools of excellence" program. It increases the total to 15 until Dec. 31, 2013, then to 30 cyber schools thereafter.
In 2009, the Michigan Legislature authorized the creation of a new kind of charter school called a "school of excellence." The new category was intended to attract 10 high-quality charter school operators to educate at-risk and urban high school-aged students.
Under the 2009 law, two of the 10 contracts could be cyber schools.
The legislation was amended by the House on Thursday so that the Department of Education will review the program in the first year, Adler said.
Also, in the first year there can't be more enrollment in cyber schools than 1 percent of the state's student population, Adler said. That goes up to 2 percent in the second year.
Opponents of the legislation fear the loss of students in traditional public schools and subsequent drop in funding will exacerbate school financial problems.
Taken together with K-12 budget cuts and charter school expansion, Irwin said the Republicans have widened their assault on public education.
"By their actions today, the Republican's proved that their goal is to privatize education, not improve school quality," Irwin said. "Cyber teachers are not the same as real teachers and cyber schools shouldn't replace real schools."
Adler said the idea that cyber schools are inadequate compared to traditional public schools is simply not true, and the GOP doesn't share the concerns about school funding.
"We have a system in this state where the funding follows the student, and we're looking at the way count days are handled," he said.
"We don't focus first on funding," he added. "We focus first on what's best for the students and their education. A lot of people who are opposed to change in the system are concerned about money for adults, and we're more concerned about learning for students."
Full-time cyber schools exist in at least 27 states, frequently taking the form of online charter schools. Different from established public schools offering online supplemental programs, the cyber school market in the U.S. is dominated by six large companies.
At least one of the companies — the largest one called K12 Inc., which is publicly traded on the New York Stock Exchange — offers an array of programs in different states.
The legislative analysis of SB 619 points to the National Education Policy Center's finding that little or no research is available on the outcomes of full-time virtual schools.
In contrast, it says partial or blended approaches to virtual education, having existed longer, have been studied extensively and generally demonstrate student achievement results equal to those earned by students in more traditional classrooms.
Beginning in the 2010-11 school year, two cyber schools were approved to begin operations in Michigan: Connections Academy, located in Okemos and authorized by Ferris State University; and Michigan Virtual Charter Academy, based in Grand Rapids and authorized by Grand Valley State University. During that first year of operation, the two cyber schools drew students from 228 school districts and charter schools.
According to committee testimony, Michigan Connections has a significant waiting list, because 3,800 students applied for admission in its first year of operation.
The second cyber school, Michigan Virtual Charter Academy, also has a waiting list, having enrolled 860 students, including 207 in the high school grades.
In its first year of operation, 67 percent of third graders at Michigan Virtual Charter Academy met the state's reading requirement as measured by the MEAP, and only 9.1 percent of its high school students were proficient on the Michigan Merit Exam, the HFA analysis states.
The HFA analysis found that by eliminating or lessening a number of restrictions on cyber schools, SB 619 is likely to result in an increase in state School Aid Fund expenditures as the number of cyber charter schools proliferates and the enrollment in cyber schools rises.
Ryan J. Stanton covers government and politics for AnnArbor.com. Reach him at ryanstanton@annarbor.com or 734-623-2529. You also can follow him on Twitter or subscribe to AnnArbor.com's email newsletters.