Posted on
Fri, Sep 14, 2012 : 3:34 p.m.
Washtenaw County among those choosing not to comply with ballot citizenship confirmation
By Cole Bertsos
The Washtenaw County Election Commission voted Thursday to not follow a recent demand from Secretary of State Ruth Johnson, which would have voters in the Nov. 6 general election confirm their U.S. citizenship on ballot applications, as reported by The Detroit News.
County Clerk Larry Kestenbaum had planned to let cities and townships choose to use a form including the question or one without, but the commission in a 2-1 vote Thursday decided to have one form without the question, The News reported.
Johnson said in the article the question is needed so the state can better identify noncitizen immigrants who were accidentally registered to vote while getting a driver's license at the Secretary of State.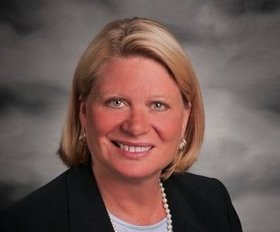 Mlive.com File Photo
Clerks in other jurisdictions have also elected not to follow Johnson's demand, The News reported.
Dearborn voters will be seeing the same forms as before the announcement as a way to save money by not printing the new ballot applications, while both Macomb County and Lansing plan to take the question off, The News reported.
Clerks in other counties said they will include the question on ballot applications, but they don't intend to closely monitor them.
To read the whole story, click here.