Posted on
Sun, Jul 28, 2013 : 8:44 p.m.
Grand Rapids woman killed in Sunday afternoon rollover crash on U.S.-23
By Sven Gustafson
A 43 year-old Grand Rapids woman was killed Sunday after rolling her vehicle several times while traveling on U.S.-23 in Ann Arbor, the Michigan State Police said.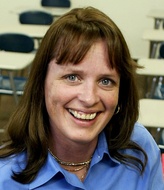 From the Grand Rapids Press
Bonnie Brush was pronounced dead at St. Joseph Mercy Hospital in Ypsilanti, police said in a release.
The accident took place at approximately 12:20 p.m. while Brush was driving her red 2001 Honda CRV northbound just north of the Washtenaw Avenue exit.
Police said she was traveling in the left lane and went onto the left shoulder as she entered a curve. It's believed Brush overcorrected and swerved to the right, losing control and rolling several times in the center median.
Brush was wearing a seatbelt, and neither alcohol nor drugs are believed responsible.
The crash tied up traffic on the busy freeway in both directions for several hours. Motorists who saw the incident reportedly tried to assist on the scene.

View Larger Map Approximate location of the crash Sunday