Posted on
Tue, Jun 26, 2012 : 3:28 p.m.
Grass fire slows traffic on M-14 east of Ann Arbor
By Cindy Heflin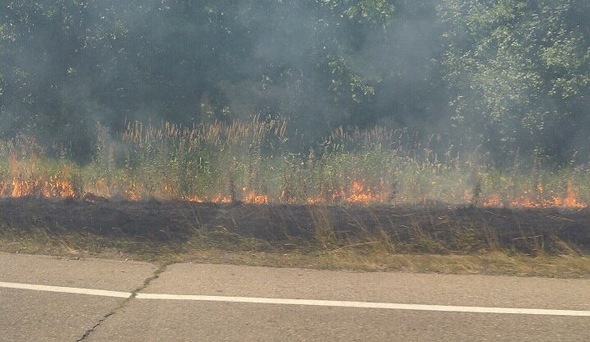 Photo courtesy of Stewart Beal from Facebook
A grass fire was causing a traffic backup on westbound M-14 east of
Ann Arbor
Tuesday afternoon. Salem Township firefighters were battling the blaze along the freeway.
A Google map showed a lengthy traffic backup on the freeway just before 3:30 p.m.
No further information was immediately available.

View Grass fire M-14 in a larger map