Posted on
Thu, Aug 26, 2010 : 1:35 p.m.
Gun dealer gave discount to Hutaree members, federal prosecutors say
By Lee Higgins
An Adrian firearms dealer facing a federal gun charge admitted to giving a 10 percent discount to "all Hutaree members," federal prosecutors allege in a court filing.
In addition, 53-year-old Walter Priest acknowledged to FBI agents on Feb. 27 that he is an acquaintance of Hutaree leader David Stone, who considers Priest a member of the militia group, the filing says.
Priest indicated to investigators that "he does not consider himself" to be a Hutaree member, records show.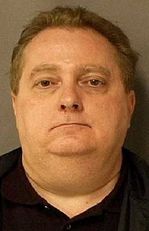 Priest, owner of Gun Outfitters, LLC, was indicted in April on a charge of possessing a firearm with an obliterated serial number.
The government's Aug. 19 filing was in response to a motion to dismiss the case by Priest's attorney, Harold Gurewitz, alleging retaliatory and selective prosecution.
Gurewitz said Priest is being prosecuted not because of an alleged illegal gun sale two years ago, but because he may have engaged other legitimate firearms transactions with Hutaree members.
Gurewitz claimed "ATF officials have apparently engaged in a pattern of leaks" to AnnArbor.com, The Detroit News and Newsweek, attempting to link Priest to the "now notorious Hutaree indictment."
Prosecutors argue that no evidence has been presented of "vindictiveness by the government" in prosecuting Priest. The government's filing notes Priest applied for and received an ATF license to manufacture firearms while the investigation was pending. That license was in addition to his original license to sell firearms, the filing says.
"This serves as additional evidence that Defendant Priest was not being prosecuted for his assertion of his rights to bear and deal in firearms, but rather, he was granted an extra privilege by ATF, to allow him to further his commercial business activities," Assistant U.S. Attorney Susan Gillooly wrote.
Gurewitz's motion to dismiss the case is scheduled to be heard Sept. 15 in federal court in Detroit by U.S. District Judge Nancy G. Edmunds.
Priest is free on a $100,000 unsecured bond. If convicted, he faces up to five years in prison.
Nine members of Hutaree are awaiting trial after being indicted in March on charges including seditious conspiracy and attempting to use weapons of mass destruction. Five are being detained.
Among the allegations is that Hutaree members planned to kill a law enforcement officer and attack the funeral procession motorcade with homemade bombs.
Lee Higgins covers crime and courts for AnnArbor.com. He can be reached by phone at (734) 623-2527 and e-mail at leehiggins@annarbor.com.