Posted on
Mon, Mar 8, 2010 : 5:12 p.m.
Health care coverage doesn't guarantee access, Ann Arbor research center finds
By Tina Reed
More Michiganders are delaying health care because they are uninsured or because they cannot access health services with their health coverage, according to a new report from an Ann Arbor-based research center.
At least 20 percent of those responding to a survey said they'd needed - Â but did not seek - medical attention in the previous six months, according to the report from the Center for Healthcare Research & Transformation.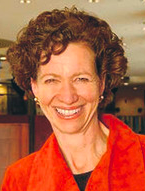 Of that group, at least 30 percent said they could not afford the health care coverage.
The report also suggests a person's income, education and gender have more to do with a person's health status than whether or not they had health insurance.
Called Cover Michigan, the report was created from a randomized sample survey of more than 1,000 Michigan adults. It shows a picture of more manufacturing and service workers worrying about losing their health care coverage.
"The survey makes it clear that having health insurance is important but no guarantee of access to health care or self-perceptions of health status," said Marianne Udow-Phillips, director of the Center for Healthcare Research and Transformation in a written statement. 
"The survey tells us that those with Medicaid coverage are having difficulties finding providers who will care for them; that even those with health insurance delay needed care at times because of the cost of that care; and, that there is no difference in perceived health status based on insurance coverage."
The results of the study also show:
• While 72 percent of those people who have incomes greater than $150,000 report having good or excellent health, only 14 percent of those with income less than $10,000 can say the same. In comparison, 49 percent of those who have health insurance coverage said they had good or excellent health compared to a similar 47 percent of those who were uninsured, the report said.
• More than one-third of Medicaid recipients said it was a struggle to find a provider who would accept their coverage.
• People with jobs in manufacturing, services the arts and whole sale retail trade expressed the greatest worry about losing health insurance, while those with jobs in information technology, government, construction and education were least worried.
The report is not terribly surprising, said Sharon Parks, president and chief executive officer of the Michigan League for Human Services. 
"But it's terribly important these results are out to increase our understanding of the issue," Parks said. "It's one thing to have an insurance card. It's another thing to be able to afford the coverage."
According to the most recent data available from the Michigan State Medical Society, a survey of member doctors showed the percentage who accepted Medicaid patients fell to 64 percent in 2005 from 88 percent in 1999, a spokeswoman said.
The Cover Michigan report suggests that the national debate on health care reform needs to consider more factors than simple health care coverage, Udow-Phillips said in a statement.
Tina Reed covers health and the environment for AnnArbor.com. You can reach her at tinareed@annarbor.com, call her at 734-623-2535 or find her on Twitter @TreedinAA.