Posted on
Sun, Dec 4, 2011 : 8 a.m.
How difficult do you find getting around Stadium bridges construction?
By Cindy Heflin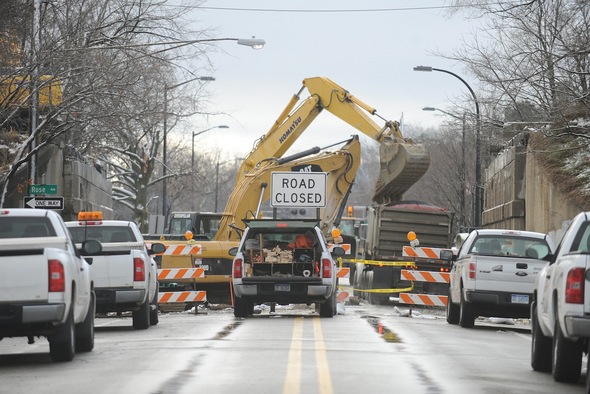 Angela Cesere | AnnArbor.com
East Stadium Boulevard in Ann Arbor has been closed for a week and crews have already taken out the Stadium Bridges as they prepare to build new structures in their place. State Street is closed as well, although that's only expected to last until Dec. 13.
We're wondering how residents are coping with the road closures. Are you finding the city's posted detours efficient? Are you finding your own way around the construction? Maybe you're so glad the bridges are being replaced that you're willing to put up with any detour needed
Let us know how it's going. Take our poll or leave a comment below.