Posted on
Thu, Apr 8, 2010 : 1:57 p.m.
Hutaree militia leader advocated killing cops, transcript shows
By AnnArbor.com Staff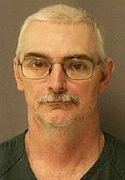 DETROIT (AP) — A Christian militia leader accused of plotting a violent revolt against the government says in a transcript of a secretly recorded audio tape that killing police would help keep people from joining the force.
The transcript was obtained Thursday by The Associated Press. It lists David Brian Stone, leader of the militia group known as Hutaree as saying: "You kill enough cops, you can't get enough people to take the job."
"Why? I'm not gonna become a cop and go die."
Audio clips of the tape also were obtained by CNN and were available Thursday on its Web site. Parts of the recording were played during a March 31 detention hearing in Detroit federal court, and Assistant U.S. Attorney Ronald Waterstreet said then that the audio was recorded by an undercover FBI agent. An abbreviated version of the transcript, which did not include Stone's comments about killing officers to deter recruitment, was filed last week in federal court.
Stone, his two sons, wife and five more suspects face seditious conspiracy and other charges. Five of the militia members were arrested in an Ann Arbor area raid.
The transcripts include a speech read by Stone that he planned to deliver to a February meeting of militia members in Kentucky. Stone, the agent and other suspected members of the Hutaree were on their way to the militia rally but turned around because of rough winter weather.
"Now it's time to strike and take our nation back so that we may be free again from tyranny," Stone says, according to the transcripts. "Time is up. God bless all of you and welcome to the new revolution."
The recording was made during the van ride by the undercover agent, presumably the speaker referred to as "other individual" in the transcript.
The "OI" asks Stone to read the speech even though he was denied the chance to deliver it at the rally.
"You going to practice on us? Yeah, we got time," the OI says. "I want to hear it anyway. Yeah, let me turn the radio off. Yeah ... yeah, literally a captive audience."
Stone then reads the speech, in which he decries the "evil, greedy New World Order" and says that "as long as we let them terrorize any American through fear and intimidation, then they are winning this battle, and we should step up to the fight that they have started and finish it."
Prosecutors say the group planned to make a false 911 call, kill responding police officers, then set off a bomb at the funeral to kill many more. An indictment said that after the attacks, the group planned to retreat to "rally points" protected by trip-wired explosives for a violent standoff with law enforcement.
Defense attorneys argue their clients are protected by their right to free speech.
Michael Rataj, who represents Stone's wife, Tina Mae Stone, said his client didn't make the trip to Kentucky, and is "confused by the whole thing."
"She doesn't hate anybody. She wasn't planning on killing anybody, particularly police officers," Rataj said.
A federal magistrate judge ordered eight of the suspects, including Stone, to remain locked up until trial. The ninth suspect was being held in Indiana.
U.S. District Judge Victoria Roberts will consider appeals of the detention orders, though no hearing date has been set.