Posted on
Mon, Nov 1, 2010 : 2:50 p.m.
Independent review of Washtenaw County commissioner expenses to cost $2,000-plus
By Ryan J. Stanton
Washtenaw County Administrator Verna McDaniel has asked for an independent review of per diem payments and mileage reimbursements for all 11 county commissioners.
McDaniel said today the review is independent of County Clerk Larry Kestenbaum's recent analysis that showed more than $26,000 in payments to commissioners between 2005 and 2009 that were deemed either ineligible or questionable.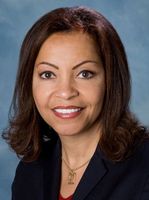 McDaniel said the review will be completed by Casey Zaski, senior auditor from the Rehmann Robson public accounting firm, and it will begin immediately.
The review is expected to cost the county between $2,000 and $2,500, McDaniel said. The estimated timeline for completion isn't yet known, she said.
In addition to the review, McDaniel said she plans to present a revised process for submitting per diems and mileage reimbursements to the county board for consideration.
The question of commissioner per diems and mileage first surfaced last month when the Washtenaw County Democratic Party publicly alleged Republican Commissioner Mark Ouimet, who is running for the 52nd District state House seat against Democrat Christine Green, had habitually billed the county for meetings ineligible under country rules.
Kestenbaum's office conducted a review in light of the allegations, determining that more than $16,600 — or about 51 percent — of Ouimet's total payments of $32,805 from 2005 to 2009 were deemed either ineligible or questionable. And more than $4,800 — or about 43 percent — of Republican Commissioner Jessica Ping's total payments of $11,389 from 2007 to 2009 were deemed either ineligible or questionable.
The two Republican commissioners accounted for the majority of the payments in question, which led Ouimet to question whether partisan politics played a role in the Democratic county clerk's report. Ouimet called for an independent review and said he'd repay the county if such an analysis found he owed any money.
McDaniel said she took the liberty under her authority as county controller to complete an independent review with the aim of seeking closure to the issue.
Other commissioners who owe significantly smaller sums of money have pledged to repay — or already have repaid — the county for their own payments in question.
Ryan J. Stanton covers government and politics for AnnArbor.com. Reach him at ryanstanton@annarbor.com or 734-623-2529.