It's a party in the AAA (Ann Arbor area, that is) with Miley Cyrus
Posted on Mon, Aug 1, 2011 : 5:47 p.m.
<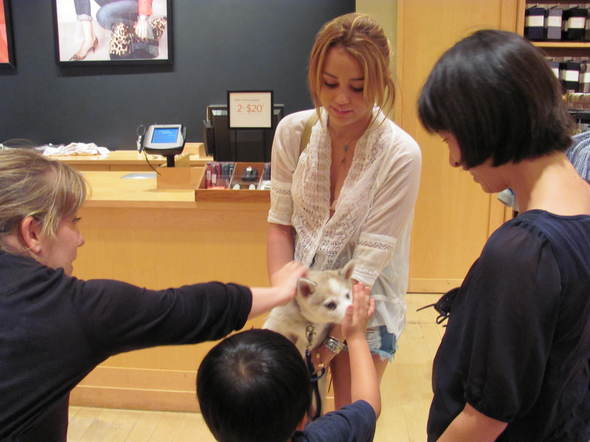 Denise Murray | For AnnArbor.com

Miley Cyrus has been spotted in and around Ann Arbor multiple times over the past two weeks. Cyrus' boyfriend, Liam Hemsworth, is in town filming "AWOL."

Cyrus has been spotted at Buffalo Wild Wings, Briarwood Mall and, over the weekend, she was seen waterskiing with friends in Orchard Lake.

The former Disney Channel star and daughter of country star Billy Ray Cyrus finished an international tour in early July.

Cyrus also got a new tattoo over the weekend, an equal sign on her ring finger that according to her twitter symbolizes "all LOVE is equal."

It is unclear how long Cyrus will be in Southeast Michigan, but AnnArbor.com recommends playing a Jay-Z song on the radio - like she sings in her hit "Party in the USA" - to attract her attention.