Posted on
Sat, Nov 5, 2011 : 5:59 a.m.
It's that time of year again: 5 fun facts about Daylight Saving Time
By Kellie Woodhouse
Hey Ann Arbor, it's that time of year again.
Time to roll your clocks back an hour and welcome back dark winter evenings and higher energy bills.
It officially begins at 2 a.m., so tonight, before you go to bed, set those clocks back an hour.
Yes, this means you get to sleep in an extra hour. You're welcome.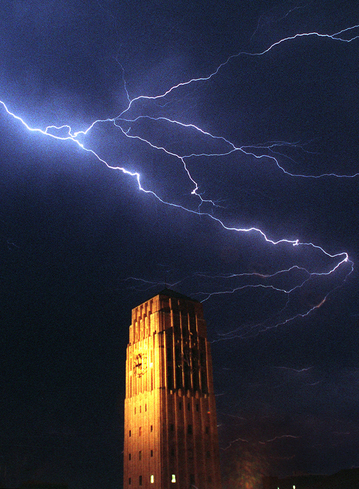 AnnArbor.com file photo
In the meantime, check out these fun facts about DST:
For those of you who think AnnArbor.com got it it wrong when we dropped the 's' from 'savings time,' well, you're the wrong one. It's officially called daylight saving time - so make sure to rub that in the face of everyone you hear say it incorrectly this weekend.

Pedestrians should watch out. For the next six months, crossing the street is going to be even more unsafe than it is currently. Experts have found that more pedestrians get hit by cars when it's dark.

If you hate the darker evenings, you should thank former President George W. Bush, who signed a law as a part of the 2005 Energy Policy Act that extended DST by a month. The law —which went into effect in 2007— means four more weeks of sunnier evenings and lower energy bills.

When you're talking to your grandma in Arizona, no need to remind her to roll her clocks back an hour. Arizona and Hawaii don't observe daylight saving time. Why? It's too darn sunny.

When DST observance first became a law in 1918, it was so unpopular it was repealed after just two years. (It originally went into effect to save resources during World War I.) It was reinstated during World War II, from 1942 to 1945, when it was observed year-round. It was reestablished once again in 1966 and has existed ever since.
Kellie Woodhouse covers higher education for AnnArbor.com. Reach her at kelliewoodhouse@annarbor.com or 734-623-4602 and follow her on twitter.