Posted on
Wed, Aug 10, 2011 : 3:59 p.m.
Jane Lumm files to run as independent candidate for Ann Arbor City Council's 2nd ward
By Paula Gardner
This story will be updated.
Jane Lumm, a former Ann Arbor City Council member and one-time candidate for mayor, filed petitions Wednesday afternoon to run for council this November.
If the petitions are certified, she'll appear on the 2nd Ward ballot as an independent, challenging incumbent Stephen Rapundalo.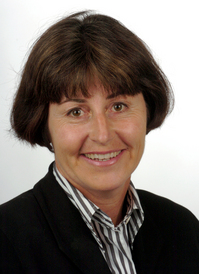 "We collected (about) 300 signatures," Lumm said in an email today.
She turned in about 200 signatures, said city Clerk Jackie Beaudry, but only needed about 100 to qualify.
The petitions should be certified on Thursday, Beaudry said.
"(After a) cursory check, it looks like she has more than enough signatures and sheets in," Beaudry said.
Lumm was a council member in the 1990s as a Republican, then ran for mayor as a Republican in 2004.
Rapundalo is a former Republican who switched parties. He won his primary early this month, beating challenger Tim Hull, a 26-year-old computer programmer at the University of Michigan, by a vote of 573-419.
"I didn't think I'd ever try to do this again," Lumm said this afternoon.
She said she considered a run near the primary filing deadline in May after she was contacted by local Republican officials. The timing didn't work for her, but she then was approached by some Democrats in the city and asked to consider a run, she said.
However, it didn't take on urgency until last week, as today's 5 p.m. filing deadline approached.
"I gave the green light on Saturday," she said of the effort to get petitions signed.
Supporters include attorney Tom Wieder and Peter Eckstein, she said. She's also supported some existing council members: Mike Anglin, Steve Kunselman and Sabra Briere.
Those three most often offer opinions contrary to the majority on council, a role that Lumm said she finds valuable.
If she's elected, she said, "it maybe will help break up what has become a pretty cozy fraternity" that excludes wider debate.
Lumm said her priorities for council would be to add police and firefighter staffing and confront structural spending issues, such as trying to trim legacy costs and pursue consolidation opportunities.
"In my view, I don't think we've managed the fiscal challenges well," she said.
Asked about her Republican history in light of her independent filing, Lumm describes herself as a fiscally conservative, socially moderate progressive.
"I haven't changed," she said. "... As the Republican party moved to the right, I've felt a bit deserted."