Posted on
Tue, Mar 22, 2011 : 8:10 p.m.
Ann Arbor lawmaker fearful of where debate over domestic partner benefits in Lansing is headed
By Ryan J. Stanton
Democrats and Republicans in the state House clashed today over a resolution that aims to take away promised domestic partner benefits for state employees.
Those on the left saw it as an attack on collective bargaining and gay rights, while the GOP framed the issue as a matter of fiscal responsibility in tough economic times.
State Rep. Jeff Irwin, D-Ann Arbor, was at the center of the debate on the House floor, calling for a roll call vote on Senate Concurrent Resolution 9, which would rescind an increase in rates of compensation recommended by the Michigan Civil Service Commission.
The intention of the resolution, which Irwin opposes, is to eliminate an extension of health benefits to adults and their dependents living with but not related to state employees.
The resolution needs a two-thirds vote for approval, which it didn't get today. And so the measure remains in the House for further consideration after being postponed.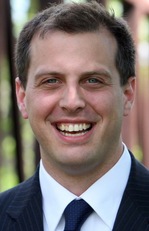 "House Democrats are clearly out of touch with the economic realities of our state and the ongoing challenges of Michigan taxpayers," House Speaker Jase Bolger, R-Marshall, said in a statement after the resolution failed to move forward.
Bolger criticized Democrats, saying despite the state facing a $1.4 billion deficit they chose to support a decision by the CSC to spend "millions of additional taxpayer dollars to provide health care benefits for roommates of state employees."
After today, Irwin said he fears Bolger may try engaging in "procedural shenanigans" to get the resolution through.
With 63 Republicans and 47 Democrats in the House, Irwin said the GOP needs 11 Democrats to join the majority to overturn the CSC's recommendations.
After his motion was accepted and a roll call vote was taken today, Irwin said it was clear that the GOP-backed resolution didn't have the two-thirds support it needed.
"When all the lights went up on the board, it was obvious they were far short of the votes they needed to pass this poor piece of legislation," Irwin said. "And so the speaker cleared the board and passed the issue off to a future date. They're going to try to gavel this through and pass it without taking a vote, probably because they don't have the votes."
Irwin said he's expecting Bolger to bring back the resolution, possibly later this week, and push it through with a voice vote and "tell the tale" that it was two-thirds.
"The rules of the House literally permit the majority to pass a resolution on a voice vote, and the speaker, the presiding officer, can literally declare the two-thirds despite the obvious evidence that the two-thirds is not there," Irwin said. "I think if the voters knew our rules enable these types of shenanigans, they would be appalled by that."
Bolger could not be reached for additional comment.
The CSC's decision to provide health care benefits to anyone who lives with a classified state employee, and their dependents, would cost taxpayers $11.4 million in the first year alone, Bolger said. He called it "irresponsible" to add those costs to state government at a time when most Michigan taxpayers are seeing cuts in their health care benefits.
According to an analysis by the Senate Fiscal Agency, there are about 32,000 state employees in four bargaining units who would qualify to add unrelated adults and their dependents to the state's health plan. Assuming the most costly scenario, for every 320 employees who enrolled in the plan, the estimated cost would be $5.66 million annually.
The CSC approved letters of understanding for the four bargaining units in December. The letters amend the state health plan to allow employees who don't have a spouse eligible for enrollment to enroll one other unrelated adult individual, and his or her dependents, provided the individual has lived with the state employee for a year.
Irwin said it would be a slap in the face to the state's collective bargaining process and "extremely disrespectful and unwise" to take away those promised benefits.
"This is an unprecedented thing they're talking about doing," he said, adding it could hurt Gov. Rick Snyder's chances of getting state employee groups to the table to negotiate. "It's not in our interest to treat our most valuable investment in a disrespectful way."
It's also an issue of equality, said Irwin, who sees it as an attack by conservative Republicans on the rights of homosexual couples who live together.
"I'm an unabashed supporter of the idea that we shouldn't be defining families in religious terms and people should be free to live the kind of lifestyle they want to live without government creating laws that disadvantage that type of lifestyle," he said. "It's not just about homosexual rights, it's also heterosexual couples that may not want to get married."
Ryan J. Stanton covers government and politics for AnnArbor.com. Reach him at ryanstanton@annarbor.com or 734-623-2529. You also can follow him on Twitter or subscribe to AnnArbor.com's e-mail newsletters.