Posted on
Tue, Dec 13, 2011 : 4:35 p.m.
Jehovah's Witness claims discrimination by nursing home
By Lee Higgins
The U.S. Equal Employment Opportunity Commission is alleging in a federal lawsuit that a Pittsfield Township nursing home illegally fired a nursing assistant because she needed certain days of the week off to attend religious services as a Jehovah's Witness.
The EEOC is suing Whitehall Healthcare Center of Ann Arbor on behalf of 30-year-old Bekki Heys of Pittsfield Township, who the lawsuit says was terminated in July 2010.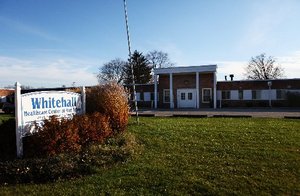 According to the lawsuit filed Friday, the company was aware Heys had requested "accommodation to not be scheduled for work on Wednesdays and Sundays due to her sincerely held religious belief as a Jehovah's Witness." However, the suit claims Heys was fired when she informed the company she wouldn't be able to work Sunday, July 18, 2010 because of her religious beliefs.
The suit seeks compensation for Heys and a court order preventing the company from engaging in future religious discrimination against employees. Whitehall administrator John Deluca could not be reached for comment Tuesday afternoon. Heys also could not be reached for comment.
Lauren Gibbs, trial attorney for the EEOC's Detroit Field Office said in a statement, "An employer has a legal duty to accomodate an employee's sincerely held religious beliefs, plain and simple. Firing someone for asserting that right, violates federal law against religious discrimination and only makes a bad situation worse."
It's the second lawsuit filed against Whitehall in less than three weeks. Last month, three former nursing aides filed a whistleblower lawsuit, alleging that they were fired for reporting patient abuse and neglect at the nursing home on East Morgan Road. The employees' allegedly brought incidents to the attention of state investigators, including a case where a woman had maggots in her genital area.
Download the lawsuit below:
Lee Higgins covers crime and courts for AnnArbor.com. He can be reached by phone at (734) 623-2527 and email at leehiggins@annarbor.com.