Posted on
Thu, Aug 8, 2013 : 2:12 p.m.
Jennifer Gratz considers run for U-M Board of Regents
By Amy Biolchini
Anti-affirmative action activist Jennifer Gratz is considering running for a seat on the University of Michigan's Board of Regents, the Detroit News reported.
Gratz has been working across the country to push for the end of affirmative action as a factor in admission decisions at higher education institutions and in public hiring processes.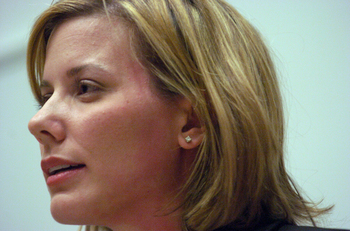 The
U.S. Supreme Court
declared U-M's admissions policy of giving points to racial minority students unconstitutional in 2003 as a result of a 1997 lawsuit in which Gratz was one of two lead plaintiffs. Gratz was also a leader in the effort to pass a constitutional change in Michigan banning the use of race and gender preferences in public hiring.
"I recall there being some sort of exclamation that proponents of (the Michigan Civil Rights Initiative) should have lobbied the Regents to change policy rather than pushing a constitutional amendment — that voters, nor the legislature, nor the governor, nor the constitution had any say in the matter," Gratz told the Detroit News. "With that line of thinking, it made me think to myself — if the only way to change policy is through the board of regents, then we may want to start focusing on who makes up these governing boards."
Amy Biolchini covers Washtenaw County, health and environmental issues for AnnArbor.com. Reach her at (734) 623-2552, amybiolchini@annarbor.com or on Twitter.