Posted on
Sun, Jul 29, 2012 : 10:29 p.m.
Jesse Jackson calls for federal ban on assault weapons at rally in Ann Arbor
By Ryan J. Stanton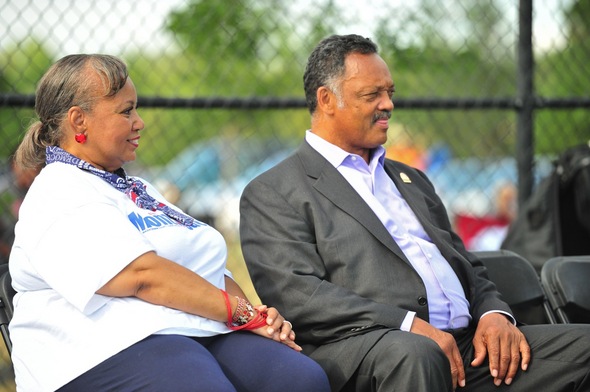 Ryan J. Stanton | AnnArbor.com
The Rev.
Jesse Jackson
used his influence Sunday night in Ann Arbor in hopes of giving
Christina Montague
a boost in
her campaign for county commissioner
.
But he didn't talk about typical county government issues. He spent most of his speech talking about national civil rights issues and gun control.
Referencing last week's move-theater shooting in Colorado, Jackson called for a federal ban on assault weapons.
"What happened in Aurora last week was not just an incident, it was a pattern," he said. "It's time to put down the guns, and let's hug each other and not crush each other."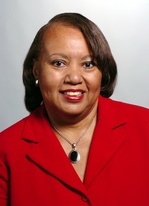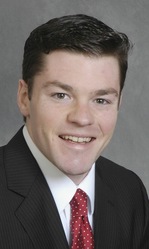 More than 100 people gathered at Southeast Area Park on the city's southeast side for a chance to hear the longtime civil rights activist speak. The two-hour rally also included musical acts and performances by the
French Dukes
and the female Dukettes.
Jackson urged the crowd to skip work on Aug. 7 and spend election day knocking on doors and getting people to the polls to vote for Montague.
"Make that day dignity day," Jackson said. "If you're ever going to take off a day for sick leave, take off that day."
Jackson appealed to the mostly black crowd by talking about the civil rights movement in the 1960s and his involvement in efforts alongside Martin Luther King Jr. He boasted that "hands that once picked cotton" now get to pick county commissioners and judges.
"Maybe you were not able to make the boycott in Montgomery — it was before your time," he said. "But God keeps on giving us chances."
Montague is hoping to return to the Washtenaw County Board of Commissioners after a 12-year hiatus. She's up against fellow Democrat Andy LaBarre, a former staffer for U.S. Rep. John Dingell, in the Aug. 7 primary in Ann Arbor.
With the county board shrinking from 11 to 9 members, they're competing for an open seat in the new 7th District, which includes large portions of northern and eastern Ann Arbor.
Montague works for the Ann Arbor Public Schools as a school social worker. LaBarre is the vice president of government relations for the Ann Arbor Ypsilanti Regional Chamber.
LaBarre has raised significantly more money than Montague, who reported having zero cash on hand in her latest campaign finance report for the period ending July 22.
LaBarre reported raising $26,560 so far this election cycle, compared to Montague's $5,416, the majority of which came from her own pocket.
LaBarre, who has more than $1,800 in cash on hand, also reported a late contribution of $500 from Cindy Schwartz, executive director of the Maryland League of Conservation Voters.
Taking advantage of his congressional connections, LaBarre pulled in $5,825 in donations in one day during a fundraiser at the Union Pub in Washington, D.C.
His latest 64-page finance statement includes more than 180 individual contributions from people from Ann Arbor to D.C., including a long list of big-name Democrats like Dingell, former U.S. Rep. Bart Stupak, state Sen. Rebekah Warren, former state Rep. Alma Wheeler Smith and County Commissioners Yousef Rabhi, Conan Smith and Barbara Levin Bergman.
He also received donations from Ann Arbor City Council Members Mike Anglin, Stephen Kunselman, Marcia Higgins, Carsten Hohnke, Sabra Briere and Christopher Taylor, as well as Ypsilanti Mayor Paul Schreiber, County Prosecutor Brian Mackie, former City Council members Stephen Rapundalo and Jean Carlberg, Ann Arbor Transportation Authority board member David Nacht, Ann Arbor Democratic Party co-chair Anne Bannister and Downtown Development Authority board members John Splitt and Joan Lowenstein.
LaBarre said he thinks Montague's move to bring Jackson into town to boost her campaign highlights a difference between the two campaigns.
"We're running one that's a bit more grass-roots and door-to-door," he said. "And in terms of endorsements, I'm proud of the local endorsements I have. It's a diverse group of folks."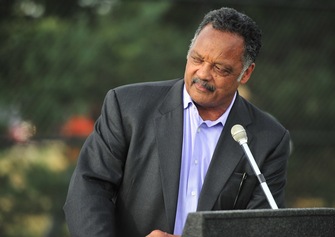 Ryan J. Stanton | AnnArbor.com
LaBarre estimated he's knocked on about 4,000 doors in recent months and he said that's what he's going to keep doing until election day.
"I'm wearing out the soles of my shoes," he said. "That's how I'm campaigning and it's been a good response so far at the doors, and I'm hoping it stays that way."
Montague said she got to know Jackson when he ran for president in 1988. She served as his Southeast Michigan campaign manager and they've been friends ever since.
"He's always been for the people and I'm for the people," she said. "It doesn't matter what color, what income status, who you are or where you come from. We just try to make things better, and that's my goal. I just want to make things better and be a good servant to this community."
Asked specifically what initiatives she'd undertake if elected, Montague said she would work to improve the lives of Ann Arbor residents in the southeastern portion of the city.
She said though Buhr Park, which has a public pool, and Southeast Area Park, which has baseball diamonds and other recreational amenities, are nearby, there's not a good "water feature" for residents to enjoy. She suggested something more like a splash park.
Teesha Montague, the candidate's daughter, appeared with her mother at Sunday's event and said they're working hard and hoping more people will get involved with the campaign.
"We're just excited and we're just trying to rally to get out the vote for Aug. 7 to get my mom re-elected," she said. "It's time and we're working hard. We've been hitting the doors for the last few months really, really hard and we're trying to touch every door in the district."
Suzanne Shaw, former county board chairwoman, also spoke in support of Montague. Shaw held office from 1994 to 2002 and served alongside Montague.
Shaw, who is white, stepped down when the board was reduced from 15 to 11 members because redistricting left her pitted against Commissioner Ronnie Peterson. She didn't want to run against Peterson, who is black, and potentially have an all-white county board.
"I think she did a good job on the board," she said of Montague. "She represented her constituency very well. I think I could have probably stayed on and represented the black community also, but the county board needs to have minority representation."
Ryan J. Stanton | AnnArbor.com
Another speaker at the event, the Rev.
David Bullock
of Detroit, compared Montague to several biblical and historical "freedom fighters," including Moses and MLK.
"Today we are here mobilizing and organizing around another great freedom fighter by the name of Christina Montague," he said. "We're not going to rest until she returns to the rightful seat and she can represent us as we stop the violence and as we save the vote."
Bullock referenced Michigan's new emergency manager law, saying: "Michigan is the new Mississippi. Liberty is being lynched."
And he joined Jackson in calling for an assault weapons ban to stop "weapons of mass destruction that allow for domestic terrorism." He said that's one of the reason why he supports Montague.
"She is not new, she's not a novice, she's not a neophyte," he said. "She's been here before. And I don't know about you, but when I go to the doctor, I don't want somebody who just got out of medical school operating on me when I'm in the trauma unit."
When the Second Amendment was written, Jackson said, the United States was a rural country and people had guns for protection and to hunt. But he said those who wrote the amendment never envisioned semi-automatic weapons and magazines with 100 clips.
"We want to live and let live, not kill and be killed," he said. "We lost in the Iraq War less than 6,000 soldiers in 10 years. We lose tens of thousands of Americans a year to gunfire."
Jackson asked the audience members to raise their hands if they knew someone who lost a home to foreclosure. Most hands shot up. The same happened when Jackson asked them to raise their hands if they knew someone with a relative in jail or someone looking for a job.
He made the crowd repeat several creeds in unison, including this one: "I will vote because I want to stop foreclosures. I will vote because I want to stop the banks from robbing the people. I will vote because I want a job and I want to work."
After that, he had the crowd chant: "I know what to do — vote for Montague!"
Ryan J. Stanton covers government and politics for AnnArbor.com. Reach him at ryanstanton@annarbor.com or 734-623-2529. You also can follow him on Twitter or subscribe to AnnArbor.com's email newsletters.