Posted on
Sat, Jun 15, 2013 : 3:01 p.m.
Juneteenth celebrates 148th anniversary of freedom from slavery
By Lisa Carolin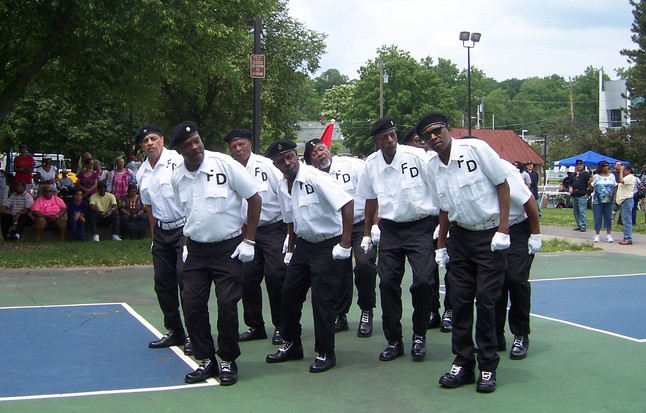 Lisa Carolin for AnnArbor.com
The activities at Wheeler Park at North Fourth Avenue and Summit Street in Ann Arbor Saturday afternoon are more than just a summer get-together, it's Juneteenth, a celebration of freedom.
Juneteenth, which is in it's 19th year being recognized in Ann Arbor, is the 148th anniversary of the freeing of slaves in Texas and the southwest. Michigan is one of 41 states where it is celebrated.
"The primary purpose of this event is to allow people to gain some knowledge on a little-known African American holiday," said William V. Hampton, president of the Ann Arbor branch of the NAACP.
The Emancipation Proclamation had been signed Jan. 1, 1863, and the 13th Amendment to the U.S. Constitution — freeing all slaves — was signed in February of 1865. However, the news of those events didn't reach the southwest until June 19,1865, which the day was named for.
Hampton originally is from Tyler, Texas, where he says Juneteenth is more important than Fourth of July.
"When July 4, 1776 occurred, most African Americans were slaves," he explained.
Hampton says slavery in this country didn't relatively occur that long ago, and it's an important part of people's heritage and it's important to remember that.
"This is a historical moment," said Lisa Jones, the liaison to the French Dukes precision drill team, which performed at Juneteenth early Saturday afternoon. "They were really big in the late 1960s and were all born and raised in Ann Arbor. They started the drill team when they were teenagers."
The African-American drill team reunited last year after a more than 30-year hiatus. Early in their years as a drill team, they were invited to perform at President Richard Nixon's 1973 Inaugural parade.
Another emphasized activity at Juneteenth was storytelling. Elizabeth James, who works for the University of Michigan's Department of African-American Studies, told a story about African roots as well as one about emancipation.
"I think the adults enjoyed the stories as much as the children," she said, adding that each story teaches a lesson.
Members of the crowd also included Union soldiers, who actually were part of an historic reenactment group from Ypsilanti.
John Delcamp, who dressed the part, said, "We are representing Company E of the 17th Michigan Infantry, and we are here to let everyone know they are free."
A variety of vendors also were participating in the event, which will continue until 6 p.m. Friday.