Posted on
Wed, Jun 20, 2012 : 5:59 a.m.
Knight's Market expansion headed to Ann Arbor City Council for approval
By Ryan J. Stanton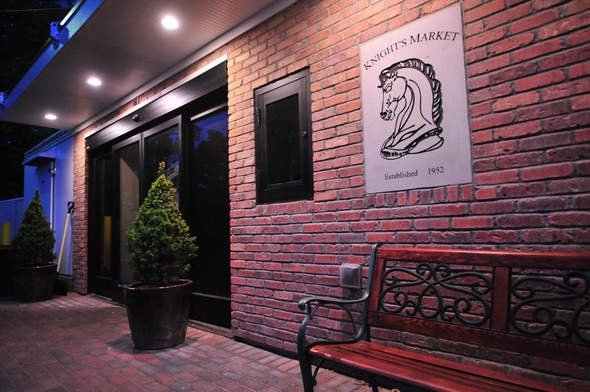 Ryan J. Stanton | AnnArbor.com
The
Ann Arbor Planning Commission
voted 6-1 Tuesday night in favor of allowing
Knight's Market
to expand at the northeast corner of Miller Avenue and Spring Street.
The neighborhood market's request for a rezoning, with plans of converting an adjacent house into a bakery, now goes to the City Council for final approval.
The vote came with Erica Briggs dissenting and Commissioners Eric Mahler and Wendy Woods absent.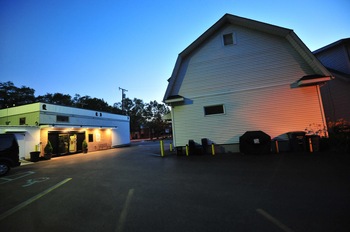 Ryan J. Stanton | AnnArbor.com
The Knight family has plans for an addition to the market and expansion, reconfiguration and improvement of the parking lot spanning the three parcels it wants rezoned for commercial use.
Commissioners spent some time discussing concerns about the potential for "commercial creep," a gradual encroachment of business into the residential neighborhood.
"I do see potential to creep up the street," Briggs said, pointing out all three parcels proposed for rezoning are entirely within the 100-year floodplain of the Allen Creek.
"Future planning commissions may look at this spot and say, 'Well, you know, they rezoned that, and we do have a floodplain issue, so what's the harm in going just a little further up the street?' "
The market is asking that three adjoining parcels at the northeast corner of Miller and Spring be rezoned to C1, a local business zoning district.
One of the parcels at 418 Miller Ave. already is partially zoned C1 and partially zoned M1, which is a light industrial district.
The two other parcels immediately north of the market on Spring Street are partially zoned M1 and R2A, which is a two-family dwelling district.
The Knight family, which has owned the market since 1952, plans to convert the house adjacent to the market at 306 Spring Street into a commercial kitchen. The kitchen would be used to make prepared foods that would be sold out of the market and its two restaurants.
Responding to concerns that a national retailer such as a convenience store or fast food chain could redevelop the site in the future if the rezoning goes through, City Planner Alexis DiLeo acknowledged the property could accommodate a building up to 17,812 square feet.
She said that much retail space requires between 58 and 63 off-street parking spaces. It's possible to maximize development on the site, she said, but it would require virtually all off-street parking to be located underground or in a multi-level structure.
Given those considerations, she said, it's probably financially impractical to develop the site to its maximum commercial potential, particularly in a floodplain.
DiLeo pointed out the parking lot for the market, wrapping around the rear yards of the two residentially-zoned lots immediately to the north, has been in place for almost 30 years.
"For the past 30 years, the entire site has been operating as a single mixed-use district, containing both residential and local commercial," she said.
In arriving at a recommendation for the rezoning, DiLeo said, the city's planning staff considered several competing city goals, including one specific to the central planning area that expressly discourages expansion of commercial uses, and others that encourage supporting existing neighborhood businesses and facilitating modest expansions.
"This kind of reminds me of the debate we did have on Zingerman's when they did their expansion," said Commissioner Tony Derezinski. "A number of neighbors raised concerns, but the concerns were not enough to stop the project."
Ryan J. Stanton covers government and politics for AnnArbor.com. Reach him at ryanstanton@annarbor.com or 734-623-2529. You also can follow him on Twitter or subscribe to AnnArbor.com's email newsletters.