Election lookahead: League of Women Voters to hold series of local candidate forums in October
Posted on Sun, Sep 30, 2012 : 11:10 a.m.
Voters in Washtenaw County will decide in five weeks on a number of contested races, including who will be their next sheriff, judge and prosecutor.
The League of Women Voters in Ann Arbor plans to give voters a chance to hear from each of the candidates before the Nov. 6 election.
The following forums will be taped inside the CTN studios Oct. 8-11. They will air live and will be rebroadcast leading up to the election.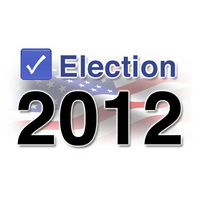 They also will be posted on
the CTN website
.
Monday, Oct. 8
7-7:30 p.m. — County Water Resources Commissioner
8-8:30 p.m. — County Treasurer
9-9:30 p.m. — County Clerk/Register of Deeds
Tuesday, Oct. 9
7-7:30 p.m. — Washtenaw Community College Trustees Board
8-8:30 p.m. — Ann Arbor Public School Board
9-9:45 p.m. — Ann Arbor District Library Board
Wednesday, Oct. 10
7-7:30 p.m. — Ann Arbor Mayoral Race & 5th Ward
8-8:30 p.m. — County Sheriff
9-9:45 p.m. — Board of County Commissioners - Districts 7, 8 & 9
Thursday, Oct. 11
7-7:45 p.m. — State Representatives - 53rd & 55th districts
8-8:30 p.m. — 22nd Circuit Court (non-incumbent race & incumbent race)
9-9:30 p.m. — County Prosecuting Attorney
Members of the public can submit their questions to candidates at www.lwvannarbor.org. The deadline for questions is 5 p.m. Sept. 20.
For a list of candidates, visit the county's elections website.