Posted on
Mon, Mar 22, 2010 : 2:13 p.m.
Leah Latterner is third Pioneer student in a year to ace the ACT
By Ann Dwyer
When Leah Latterner took her ACT, she was certain she had blown it. 
The wrong building was listed on her directions. She raced over to the correct building, fearing she would be too late to take the test.
She made it in time, but in the middle of the math portion of the exam, her calculator died.
Another student might have been tempted to pack up her bags and leave at that point, but Latterner soldiered on. 
Not only did she get through the exam, she finished with a perfect score of 36. 
She is the third student from Pioneer High School in the past year to accomplish the feat.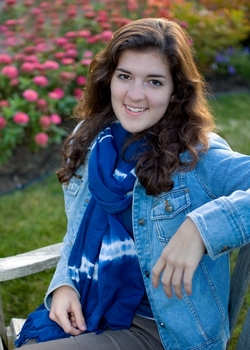 Photo courtesy of Laura Latterner
"Leah is one of the most talented, enthusiastic and inspiring students I've taught in 14 years. She is one of those rare students whose presence in a classroom raises the bar for everyone, including the teacher," English teacher Sean Sabo said.
The fact that Latterner got through the math portion of the test without her calculator is a testament to her love of the subject. Early this year, she attended a math conference in Nebraska for undergraduate women. 
"It was really fun. I learned a lot," Latterner said.
At this point, Latterner said she's fairly certain she'll major in math in college. Not so certain is which college she'll attend. 
Latterner has already been accepted to Yale and the University of Michigan, and there is a third school she has not heard from yet.
Latterner said she also may double major in music. Regardless, music will remain an important part of her life. It has meant so much to her that she created the Musicians United to Serve in the Community (MUSIC) club. The club tours places such as hospitals and nursing homes performing concerts.
"It's been a very rewarding club experience, I think. I haven't really seen how music can influence other people as much as I have when I was in the club and doing these concerts and things. They love it, and we love it," Latterner said.
Spencer Johnson, who also earned a perfect ACT score, is in the club. Like Johnson, Latterner has a relaxed take on the infamous exam and other standardized tests.
"You shouldn't stress that much over them. They're not going to be the end of you and your application," she said.
Ann Dwyer can be reached at anndwyer@annarbor.com.