Posted on
Thu, Jan 26, 2012 : 8:24 p.m.
Legislation allowing local vehicle registration fees could raise millions for transportation projects
By Ryan J. Stanton
State. Sen Rebekah Warren on Thursday introduced legislation to give local communities a voice in improving Michigan's aging transportation network.
Senate Bill 910 — part of a bipartisan package of bills designed to implement some of the recommendations laid out by Gov. Rick Snyder in his infrastructure message last fall — would allow local voters to approve a countywide vehicle registration fee for use on infrastructure investment and public transportation enhancements in the county.
The new fee could not be more than $1.80 per $1,000 of a vehicle's list price, but that still has the potential to raise millions for transportation projects in Washtenaw County alone. For a single person with $25,000 car, that would amount to about $45 annually.
"Investing in public transportation and infrastructure is an absolute must for attracting business to our state," said Warren, D-Ann Arbor. "Our current transportation funding models are outdated and falling drastically short.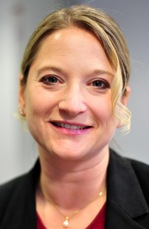 "Providing local communities with the tools they need to invest in robust and reliable infrastructure systems is a critical component of making Michigan competitive in recruiting new and emerging industries," Warren added.
Warren's legislation would give county commissions the ability to place language on their county ballots for voter approval of registration fee increases. Ballot language would be required to describe how the proceeds would be spent.
Warren is married to Conan Smith, who is chairman of the Washtenaw County Board of Commissioners and has been supportive of the governor's call for more investment in transportation, including roads, bridges and public transit. Smith also is interested in funding a countywide expansion of the Ann Arbor Transportation Authority and is involved in talks on a regional transportation authority for Southeast Michigan.
According to Warren's legislation, fees collected by the county can be used for any transportation purposes defined in Section 9 of Article IX of the Michigan Constitution, which currently dictates at least 90 percent of all transportation dollars must be directed to roads. Some transportation advocates argue that constitutional limitation has kept more dollars from going into public transit projects like bus and rail.
Asked whether some of the dollars — up to 10 percent by constitutional limitation — could go toward the AATA's countywide expansion, Warren said that's definitely possible.
"We also have pretty significant needs identified throughout the county for the roads and bridges that we already have," she said, adding if the state isn't going to prioritize transportation, it should at least give local communities tools to raise dollars.
Warren said she wouldn't be surprised if there were efforts to tweak the Constitution so that more than 10 percent of transportation dollars could go to transit.
"But that's a constitutional amendment and it takes a bigger vote than just a simple majority from us," she noted.
Warren said the legislation, and many of the proposals contained in Snyder's infrastructure message, concur with findings of a transportation funding task force from a few years ago.
"We have known for years that bold changes are needed to move Michigan's transportation system into the 21st century," Warren said. "I am excited that the broad, bipartisan support of this package of legislation might mean we finally take that step forward."
State Rep. Rick Olson, R-York Township, offered an overview on Wednesday of how the package of bills on transportation — including an increase in the gas tax and statewide vehicle registration fees — could raise nearly $1.4 billion a year in new funding for roads.
There were supposed to be 13 bills in that package, but Olson said on Thursday the number was growing and could be as large as 19. He said he should have bill numbers soon.
Ryan J. Stanton covers government and politics for AnnArbor.com. Reach him at ryanstanton@annarbor.com or 734-623-2529. You also can follow him on Twitter or subscribe to AnnArbor.com's email newsletters.