Legislation eliminating Michigan's onerous 'driver responsibility fees' headed to Snyder's desk
Posted on Thu, Dec 1, 2011 : 1 p.m.
Legislation to eliminate some of Michigan's onerous driver responsibility fees is on its way to Gov. Rick Snyder's desk to be signed into law.
The Michigan Senate today concurred in a 37-0 vote with the House version of Senate Bill 166, which removes some double fees levied against drivers for various minor offenses.
The legislation had broad bipartisan support. A total of 36 of Michigan's 38 state senators signed on as sponsors of SB 166, including Majority Leader Randy Richardville, Minority Leader Gretchen Whitmer, and Sen. Rebekah Warren, D-Ann Arbor.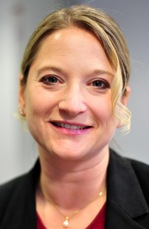 "This bill is a long overdue fix," Warren said today after the Senate vote. "It eliminates the onerous driver responsibility fee for drivers who have lesser violations like driving on an expired license or failing to produce a proof of insurance, while still keeping it in place for more serious crimes like vehicular manslaughter or driving under the influence."
Currently, drivers with a number of violations can be charged extra fees by the state, often referred to as "driver responsibility fees." The extra fees are assessed on top of the existing fine schedule, effectively penalizing drivers twice for the same offense.
Warren said she hasn't heard anything indicating Snyder's position on the bill, though she and others are assuming he'll sign it. A spokesperson for the governor could not immediately be reached for comment this afternoon.