Posted on
Sat, Dec 8, 2012 : 1:18 p.m.
Eighth-graders create ornaments to help people in developing countries
By Lisa Carolin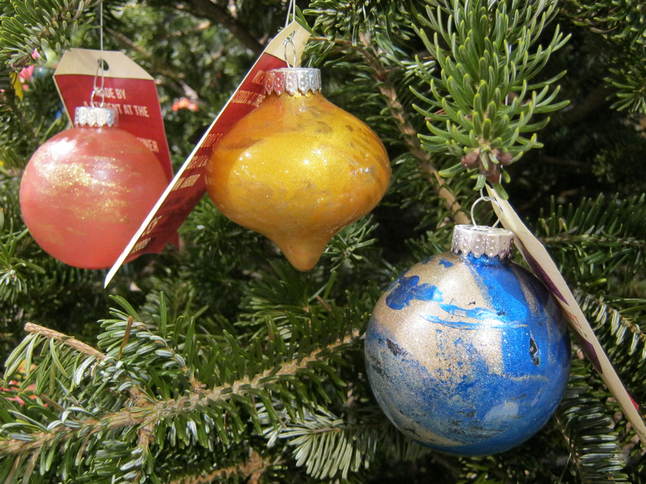 Photo courtesy of Susan Bellinson, marketing and community relations for Whole Foods Market
Ornaments created by some local eighth-graders will soon make an impact in other parts of the world. The eighth-graders are from Rudolf Steiner School in Ann Arbor and the ornaments they created are now being sold at Whole Foods Markets to raise money for the Whole Planet Foundation, which provides micro-credit loans to help lift individuals out of poverty in developing countries.
The ornament project began locally last year and raised $525.
"That's enough for about three microcredit loans," said Susan Bellinson, who works in marketing and community relations for Whole Foods Market, which created the Whole Planet Foundation in 2005. "We like the idea of engaging local students, teaching them about poverty in the world, and providing them with a direct way to help overcome that poverty through their individual creativity."
During two days in November, the 31 eighth-graders taught by Lawrence Mathews at Steiner, had the chance to create ornaments, the first day out of glass and paint, and the second day using wire.
"The students created 112 ornaments the first day that I dropped off at Whole Foods," said Marianne Fieber, outreach and community service coordinator at Steiner. "Then Susan Bellinson came to the school and made a presentation to the students about the effect of their work. The students created more ornaments that day and enjoyed the craft aspect of it as well as learning the impact it had in other parts of the world."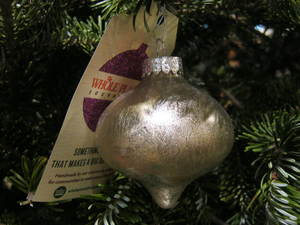 Photo courtesy of Susan Bellinson, marketing and community relations for Whole Foods Market
Making was a good exercise for the students as well.
"Creating the ornaments was really fun," said eighth-grader Kaia Constantinides. "It's good to know we're helping people less fortunate be successful."
Fieber said eighth-graders at Steiner do a year of community service that breaks down to several hours a week of projects.
"I appreciate trying to help the people and give them a chance to set up their own businesses," said eighth-grader Gus Sheridan.
The ornaments hang on trees at both the Washtenaw Avenue and the West Eisenhower Parkway Whole Foods locations in Ann Arbor and are sold for $5 apiece. Bellinson says 100 percent of the money raised goes to the micro-lending program. The average loan is about $224, and is used to help someone start a home-based business, anything from producing artisan goods to small-scale farming. There are now microlending programs in 54 countries in Africa, Asia and South America.