Posted on
Mon, Jan 11, 2010 : 6:04 a.m.
Mackinac Center: Ann Arbor Public Schools a leader in lowering health costs
By Ronald Ahrens
The Mackinac Center for Public Policy says Ann Arbor Public Schools has become a statewide leader among school districts in holding down its health insurance costs.
Other Washtenaw County school districts might have some work to do, according to the Mackinac Center's findings.
The Mackinac Center released a database last week containing information reported directly from schools on all their employer-provided health insurance plans. Details include the plan provider, plan title, monthly premium costs, employee contributions and number of enrollees.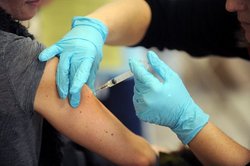 In Ann Arbor, the school district contributes $916 per month - $10,992 annually - to coverage for each of its 989 teachers who participate in health plans. The district also offers teachers the choice of spending up to $332 monthly to expand the coverage. The district has a total of 1,217 teachers.
"It looks like they're kind of on the forefront in having employees contribute," said Michael Van Beek, director of the Mackinac Center's education policy. "That kind of system is what a lot of schools would benefit from."
A monthly contribution of $979 is made for each member of the district's administration and support staff, and no employee contribution is required, the center's database shows.
Liz Margolis, spokeswoman for the Ann Arbor school district, expressed surprise at the recognition by the center.
"We did have successful negotiations, and the district's contributions are capped," said Margolis, noting that additional savings will be gained this year by increasing co-pays.
The center created the database to provide details on how the nearly $2 billion per year is spent for Michigan school district health care costs.
"I think the myth has always been prevalent that school employees sacrifice salary for benefits, and now we know what they're getting," Van Beek said.
The data show that exactly half of the 602 family plans offered to teachers statewide require no employee contributions. Average annual premiums in 2008-2009 were $15,786. In districts where employees were required to chip in, the average annual contribution was 4.2 percent.
According to an analysis provided by the center, the average Michigan family premium in 2008 for all businesses and industries was $11,321, and employees contributed $2,522 - or 22 percent - of the cost.
Several local districts require no contributions from teachers.
The Dexter school district, where family coverage for a teacher is $1,217 per month, adheres to the traditional model of no employee contributions. Negotiations on a new contract are scheduled for this spring.
As with Ann Arbor, steady enrollment has helped Dexter avoid suffering a crippling loss of state aid. Currently, 3,650 students are enrolled in the district, Assistant Superintendent Mary Marshall said.
"We're in a unique demographic position," Marshall said. "People are not leaving. Those we do have are having children."
The district's contract with support staff finalized in December 2008 included the provision that new employees make some contributions to health coverage.
Marshall said double-digit increases in health costs have stressed the district's budget and directed attention to the lack of teacher contributions.
"That world started to change about 10 years ago," she said.
On the other side of Washtenaw County, where Ypsilanti Public Schools faces a tremendous budget deficit, teacher contributions to health premiums totaling $329,201 are projected as part of the reduction plan filed with the Office of State Aid and School Finance.
Still, the vast majority of Ypsilanti teachers currently pay no premiums.
"Certainly, health care in the K-12 market sector is ripe for reform and long past due," said David Houle, who was hired last fall as the Ypsilanti district's chief financial officer.
As of Jan. 1, a group of 16 administrators, including Houle, voluntarily began to contribute up to $100 per month toward health coverage.
Ypsilanti is different from other districts in that it's self-insured, and Houle stressed the "long-term wisdom" of the strategy.
"The reality of the matter is that there's no free lunch," Houle said, noting that he sees health care spending caps as "excellent ideas."
Since 2004, the district has experienced declining enrollment and the corresponding loss of state aid. Present enrollment is about 3,800 students. The $53.2 million budget has a projected shortfall of $6.8 million.
A family plan costs the district $1,420 per month. Van Beek pointed out that's more than $500 higher per employee than Ann Arbor.
"It adds up real fast," he said.
Ronald Ahrens is a freelance writer for AnnArbor.com. Reach the news desk at news@annarbor.com or 734-623-2530.