Posted on
Sat, Dec 10, 2011 : 3:25 p.m.
Maker Works offers state-of-the-art machines and tools for DIY crafters
By Lisa Carolin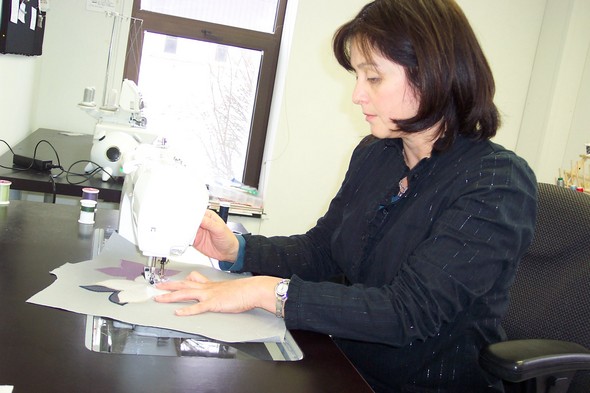 Lisa Carolin | For AnnArbor.com
Maker Works is a massive 11,000 square foot facility that offers craft, metal, wood and circuit studios for those who like to do things themselves.
During the holiday season, the facility on Plaza Drive in Ann Arbor offers a variety of "make and take classes" where you can make things such as Kindle and iPad pouches, embroidered gift totes, clocks, quilt racks and laser-cut earrings.
As Maker Works co-owner Tom Root describes it, "We have a lot of stuff an individual can't justify owning. It's here for all those people who have a talent or for those who want to develop a talent."
"You can create a prototype project here to make sure it's ready for mass production," said Thea Eck, membership coordinator at Maker Works.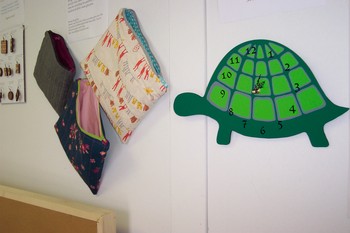 Lisa Carolin | For AnnArbor.com
Maker Works is a member-based studio that includes retail sales of things such as electronic components and raw materials that are normally not convenient for individuals to buy. In order to understand what Maker Works is about, Root suggests picturing a triangle.
"At the base of the triangle is the maker- an engineer, a hobbyist, an entrepreneur who can afford and sees the value of the membership," said Root. "On the left side of the triangle, you have the 1099s, independent workers who don't get W2 forms and that includes retirees, the underemployed and the unemployed. Southeast Michigan has made an enormous investment in trades people and in the last few years, we've laid them off."
The third side of the triangle is students who often have a lot of computer experience but little opportunity to work with machines first hand. Root says that Maker Works lets students, 1099s and makers interact and exchange knowledge.
Four high school teams who are part of FIRST, For Inspiration and Recognition of Science and Technology, use the equipment at Maker Works to build robots. Lisa Perez, a graduate student in mechanical engineering at the University of Michigan, mentors Huron High School's FIRST team that has 24 students.
"The key way to get students interested in science and math is to give them a chance to apply what they learned in the classroom," said Perez. "Maker Works is donating its resources, which is a perfect partnership for us. We've been having workshops introducing the students to mechanical, electrical and programming aspects and we start a design challenge next week."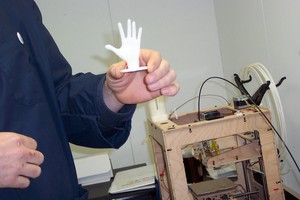 Lisa Carolin | For AnnArbor.com
The facility offers state-of-the-art equipment, including a 3-D printer, a vinyl cutter, a laser cutter, and a computer controlled embroidery machine and sewing machine. Member Amy McFarren, who is creating a sewing business, visits Maker Works two to four times a week and calls it her "mini development center."
"I love being here," she said. "I'm all about keeping the honor of this type of work and bringing it back to Michigan."
McFarren says that she loves the space that Maker Works offers and enjoys socializing with people working on other projects.
Root admits that this is a big investment. Four years ago, he tried to get a West Coast tech shop to open a shop in Michigan but the high unemployment rate was a deterrent. Twelve weeks ago, he and co-owner Dale Grover opened Maker Works with the belief that it's a good fit for Ann Arbor, especially because there are so many engineers in the area.
"If not us, who?" asks Root. "Our country suffers from a cultural problem that we believe it's the idea that is all that matters. But it's actually doing something that matters. I believe if you build it, they will use it, and I'm fascinated by the potential. We need to start outsourcing to the U.S."