Police video: Driver in death of Gary Lillie said he was reaching for cellphone just before crash
Posted on Tue, Sep 20, 2011 : 2:01 p.m.
The man accused of drunken driving in the death of Gary Lillie told police that he'd dropped his cellphone and was reaching to pick it up as his vehicle struck the veteran's advocate on Baker Road late on Aug. 4.
Kevin Warren made that statement to deputies at the scene of the collision, where Lillie was found in a ditch next to the road, according to video testimony played Tuesday during his preliminary examination in 14-A3 District Court in Chelsea.
Warren, who tests show had a blood alcohol level of 0.12 after the crash, is charged with operating while intoxicated causing death and leaving the scene of an accident resulting in death. The legal limit for blood alcohol content in Michigan is .08.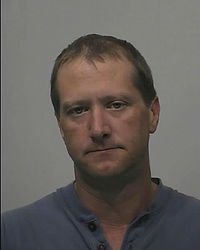 According to sheriff's deputies, Warren was eastbound on Marshall Road in a Chevrolet Avalanche shortly after 11 p.m. Aug. 4 when his vehicle struck Lillie, 70, who was walking in the same direction.
Three witnesses testified at the preliminary examination, including Washtenaw County Sheriff's Deputy Jeremy Hilobuk, who told Judge Richard Conlin he could smell alcohol on Warren's breath when he spoke to him in the back of his patrol car at the scene of the accident.
Washtenaw County Assistant Prosecutor Brenda Taylor submitted video from Hilobuk's patrol car, which showed him interviewing Warren.
After Warren told Hilobuk he had dropped his cellphone just before striking Lillie, he said in the video that he drove to his home - and then drove back to the scene, realized that he had hit someone, then returned home to call police.
Warren also told Hilobuk that he had been drinking at a golf course earlier that day.
Hilobuk also testified that Lillie was unresponsive as he and Huron Valley Ambulance personnel arrived.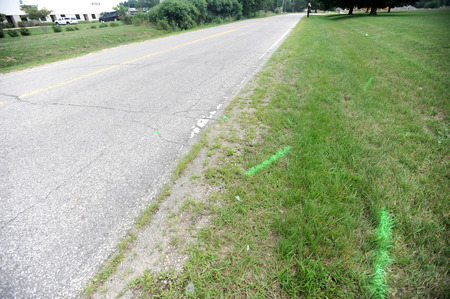 Angela Cesere | AnnArbor.com
When asked if Lillie showed any signs of life, Hilobuk said, "Not at all."
Hilobuk said Warren was very cooperative during the investigation and he did not perform a field sobriety test on him before arresting him.
Washtenaw County dispatcher Wesley Fabian took Warren's 911 call on Aug. 4, according to 911 calls Taylor entered into evidence and played in the courtroom. The call begins with Warren telling Fabian, "I just hit somebody on Marshall Road."
Fabian directed Warren to return to the scene of the crash after speaking to him. Fabian said the call came from a landline and the phone number matched the address Warren had given for his home.
When asked by Warren's attorney, John Shea, if he would have directed Warren to return to the scene of the crash if he'd believed Warren was intoxicated, Fabian said he would not have.
"He did not appear to have auditory signals that would make him appear to be intoxicated," Fabian said, while adding he could only go by what he heard on the phone.
The second 911 call that Fabian took from the crash was called in by Brandon Wing, who was on Marshall Road when he saw what he thought could be a person lying in a ditch.
Wing testified he called 911 and saw no other vehicles at the scene of the accident when he arrived. He said he flagged down another motorist and waited for police at the scene of the crash.
Warren arrived at the scene of the crash shortly after police, Wing said.
"I thought I knew what it was … but I didn't want to know," Wing said. When asked by Taylor what he thought he had seen, he said, "A body lying in the ditch."
Warren's preliminary exam was adjourned until 9 a.m. Oct. 7 at 14A-4 District Court in Saline because two other witnesses — Detective Robert Losey of the Washtenaw County Sheriff's Office and Washtenaw County Deputy Medical Examiner Jeff Jentzen — were unavailable for Tuesday's hearing.
If convicted, Warren faces a maximum of 15 years in prison on each charge.
Conlin is expected to rule on whether Warren will stand trial after the Oct. 7 testimony.