Posted on
Wed, Jun 16, 2010 : 1:50 p.m.
Man charged with raping Eastern Michigan University student
By Amalie Nash
A 30-year-old man was charged today with breaking into an Eastern Michigan University student's home and sexually assaulting her Monday morning.
Jermaine Ulysses Shropshire was arraigned this morning on charges of first-degree criminal sexual conduct, first-degree home invasion and felonious assault with a knife.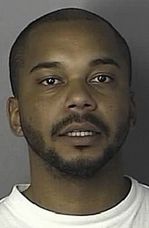 Shropshire is accused of entering the woman's home in the 600 block of West Cross Street at about 10:30 a.m. Monday and sexually assaulting her at knifepoint.
Officers arrested a man in the area following the assault and were investigating him. It was unclear today whether Shropshire was the person arrested.
Ypsilanti Detective Sgt. Troy Fulton couldn't immediately be reached for comment.
The sexual assault and felonious assault charges stem from Monday's incident. The home invasion charge stems from a burglary in the 600 block of North Adams Street.
Shropshire will remain in custody until further court dates, police said.
Ypsilanti police earlier said they were investigating Monday's incident in conjunction with a series of recent home invasions around the EMU campus.
The most recent campus-area break-in occurred at 1 a.m. Tuesday in the 400 block of Emmet Street. According to police, a resident responded to a knock at the front door and also heard the bedroom screen ripping.
The resident went to the bedroom and saw a laptop being pulled out of the window, police said. One person was detained during that investigation, but no further details were available.