Posted on
Fri, Feb 26, 2010 : 5:50 a.m.
Man convicted of beating puppy with tire iron in Ypsilanti receives 2-4 years in prison
By Art Aisner
In a last attempt at leniency, the Ypsilanti man convicted of severely beating a 5-month-old puppy with a tire iron offered an explanation in court Thursday that he never told investigators.
Eric Rutley, 30, told a packed courtroom he accidentally backed his truck over Brownie, his girlfriend's Australian Shepherd, and tried to get her medical attention, but couldn't afford it.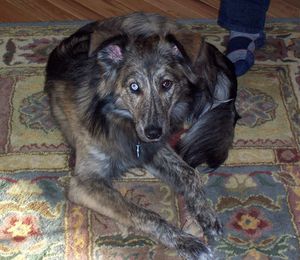 "I never meant to hurt Brownie and have been a life-long dog lover," Rutley said as he read from a handwritten note pulled from the front pocket of his jail jumpsuit.
Washtenaw County Circuit Judge David Swartz slapped Rutley with a two- to four-year prison sentence and said he would have issued more time if state guidelines allowed.
Earlier this month, Rutley pleaded no contest to animal cruelty/torture involving Brownie and felonious assault involving an attack on his girlfriend around the same time the puppy was hurt. He also pleaded guilty to marijuana possession and witness intimidation charges in a deal he and his attorney insisted he had to take.
"I'm not blameless . . . I did wrong, but I never hurt her or Brownie intentionally," he said. "I don't expect people to believe me."
Swartz didn't. He said he was "beyond curious" Rutley wouldn't have told officers he accidentally ran over the dog.
"I just don't believe you, and I think it's absolutely insane," Swartz said.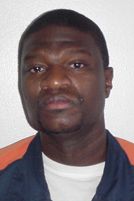 Swartz also ordered Rutley to pay $8,335 in restitution incurred for the dog's care and gave him no credit for time served. Rutley has been at the Washtenaw County Jail since his arrest in early September, largely because he was on parole for a criminal sexual conduct conviction at the time. His criminal record dates back to 1997 and includes convictions for burglary, drug delivery and assault with intent to commit great bodily harm, prison records show.
That factored into the sentencing recommendation, as did the brutality of the recent attacks, Assistant Prosecutor Dianna Collins said. After a fight with his girlfriend on Aug. 26, investigators say he struck Brownie repeatedly, shattering two legs and knocking out several teeth.
He then dumped the puppy in a park and confronted his girlfriend in their Bell Street home. Court records indicate she told police he nearly choked her unconscious and told her Brownie was dead.
The woman was not in court Thursday and didn't submit a victim's impact statement.
Brownie was found by an Ypsilanti resident walking a dog that night. She recuperated with help from the Humane Society of Huron Valley. Her hind left leg was amputated, and another leg was saved with a metal plate and a series of screws that she'll have for life.
She was adopted late last fall by Jerry Nordblom, who with wife Barbara, care for two other rescued dogs on their property in Whitmore Lake. Now known as Annie, the 11-month-old puppy is adjusting to her new life and thriving.
"She obviously can't come up here and speak today," Nordblom said while addressing the court Thursday. "But if she could, I think she'd say 'I didn't do anything wrong. I was only 5 months old."
He implored Swartz to issue a maximum sentence as a strong message to others, noting the correlation between Rutley's violence toward humans and canines alike.
"These are symptoms of the same pathological problem. If he's allowed to roam free, the citizens of our community, both animal and human will not be safe," he said.
Nordblom and investigators with the Humane Society said they were grateful for Swartz's stern decision and the outpouring of community support for Annie's recovery.
Enough money was raised in response to media reports of Annie's injuries that the Humane Society established a fund to help other abused animals or strays with medical issues get treatment, cruelty investigator Matt Schaecher said.
Art Aisner is a freelance writer for AnnArbor.com. Reach the news desk at news@annarbor.com or 734-623-2530.