Posted on
Mon, Dec 13, 2010 : 1:33 p.m.
Mark Pescovitz, husband of U-M Health System CEO Ora Pescovitz, dies in car crash
By Cindy Heflin
A crash on I-94 in Jackson County at the height of Sunday's winter storm killed Dr. Mark Pescovitz, the husband of University of Michigan Health System CEO Ora Hirsch Pescovitz, the Indianapolis Star reported.
Mark Pescovitz was an organ transplant surgeon, a professor of surgery and of microbiology and immunology and vice chairman for research in the Department of Surgery at the Indiana University Medical Center in Indianapolis, the newspaper said.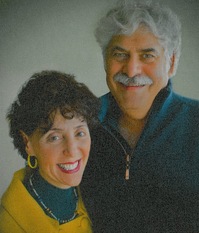 Courtesy photo
The Jackson Citizen Patriot reported the crash occurred on westbound I-94 west of Race Road in Jackson County. The article said Pescovitz's car was westbound when it started to slide. A semi struck the car, and Pescovitz was thrown from the car, the Citizen Patriot said.
An Indiana University spokesman told the Star that Pescovitz was on his way back to Indianapolis after visiting Ora Pescovitz in Ann Arbor.
Ora Pescovitz was the president and CEO of Riley Hospital for Children in Indianapolis and head of research at the IU Med before she came to U-M.
On her page at the University of Michigan Health System website she posted this message: "This unexpected tragedy reminds us all of the fragility of life, ... . My children and I will treasure Mark's memory, and take solace from knowing how many lives he saved and touched throughout his career and life. He was a wonderful father, husband and friend, as well as an astute and creative artist, researcher and surgeon. He will be greatly missed."
University of Michigan President Mary Sue Coleman released the following statement: "On behalf of the University of Michigan community, I want to express my deep sadness and shock over the tragic death of Dr. Mark Pescovitz, husband of Dr. Ora Pescovitz, our executive vice president for medical affairs. Mark was a gifted transplant surgeon and administrator at Indiana University's School of Medicine. He was a talented artist, an intensely engaged member of his community and, most meaningfully, a dedicated father and husband, and a dear friend to many of us. Those of us fortunate enough to know Mark saw firsthand his commitment to his family, to their faith, and to serving others. We know that their faith will support them in the difficult days ahead, and we offer our deepest sympathies to Ora and her family. Please keep them in your thoughts and prayers." Coleman said details about how the university community could express its condolences to the Pescovitz family will be posted on the website of the executive vice president for medical affairs.