Posted on
Tue, Sep 4, 2012 : 5:58 a.m.
Aliens, witchcraft and zombie philosophers: 8 unconventional courses at University of Michigan
By Kellie Woodhouse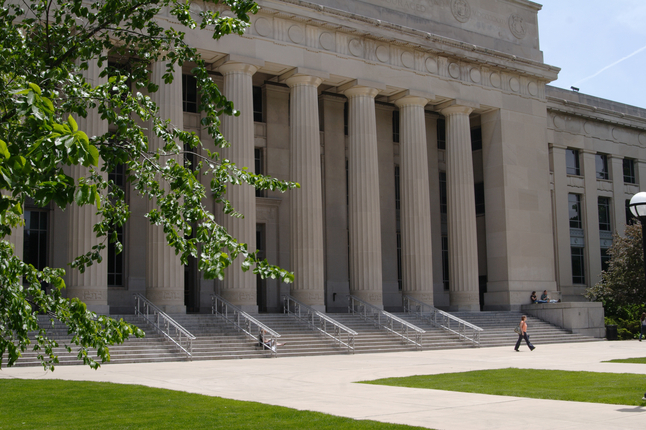 Steve Pepple | AnnArbor.com
University of Michigan
sparked a national debate nine years ago when the school offered a course titled "How to be Gay."
Last year, Michigan State University raised eyebrows when it offered a course called "Surviving the Coming Zombie Apocalypse."
This fall, U-M doesn't seem to be offering courses quite as controversial or off-the-wall as those two, but the school definitely has a few oddballs sprinkled in its course packet.
The unconventional offerings include courses that explore whether aliens really exist, whether Robin Hood was real and what famous thinkers would be saying and doing if they were alive today.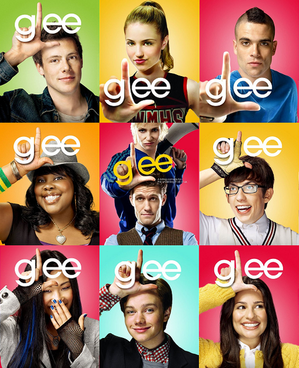 Phil Deloria
, U-M College of Literature, Science and Arts associate dean for undergraduate education, said the unconventional courses "grab students interest and offer them a new way of thinking."
For example, a literature professor and an economist paired up during a recent semester to teach a course titled "Jane Austen and Economics," in which famous narratives like "Pride and Prejudice" are taught through the lens of economic theory. The course, and others like it, explores simple subjects using unlikely angles.
"At the fundamental level there's a sense that we have a core curriculum that we need to cover and then on top of that we want to offer our students interesting and new ways into topics," said Deloria.
"Students are super pragmatic. They know 'Oh my gosh, I'm pre-med therefore I have to get into this requirement chain,' " Deloria continued. "Then you throw in a fun course and a lot of times it's good. ... A student will be caught by surprise, thinking 'Well I took that as a fun class but that was my most enjoyable learning experience.' "
And for professors, the courses are an alternative way to convey a subject they've taught for many years.
U-M professor Eric Lormand has taught philosophy at U-M since the 1990s. When he was thinking about the next iteration of a "History of Philosophy" course, he decided to spice up the lessons by channelling the dead.
In his 100-level "Talking Dead" freshman seminar this fall, Lormand will channel long-deceased thinkers like Socrates and act as if he is the philosopher's zombie.
"I thought I would come visit (students) as zombies and attack them with ideas and they have to fend me off to save their brains," he said.
Although the idea is unconventional, Lormand says he worries that students will tire of the zombie act after the first class or two. Lormand says it's the subject, and not the delivery method, that will interest students the most.
"I doubt that the students who sign up for this course are signing up because of the zombies. They're probably more interested in learning some philosophy," said Lormand, who refers to each class as a seance. "It's not that hard at the University of Michigan to keep students interested."
Here are some other unexpected courses offered by U-M this fall. Many of them are 100-level offerings.
"Aliens"
Does ET really exist? That is the question this 100-level mini-course tries to answer as it discusses the possibility that aliens are real, either in or outside our solar system, and explores efforts made by man to discover extra-terrestrial life and communicate with it. Further, it will look at which planets could, or could not, sustain life.
"Beyond 'Will and Grace' "
This first-year honors course is based on the premise that most Americans have attained their understanding of what it's like to be gay from sitcoms and other television shows, including "Queer as Folk," "Glee" and "Modern Family." The professor asks: Are these accurate portrayals of what it's really like to be gay? If not, what's it like?
"Robin Hood: History & Fiction"
This 100-level history course and freshman seminar looks at the evolution of the Robin Hood tale and asks the question "Was there ever a real Robin Hood?" The seminar looks at the earliest Robin Hood ballads of England and examines how the character turned from a selfish criminal to a childhood hero over the centuries.
"Philosophical Babies"
This 100-level philosophy seminar course looks at how infants gradually learn which rules are unbreakable and how to identify authority figures. "Babies face a lot of questions ... that are hard, important and philosophical. We're going to look at developmental research into how babies answer these questions," the course description reads.
"Dog Cognition, Behavior and Welfare"
"This is a class for people who love dogs," begins the university course description. The 400-level psychology course is designed to explore "how dogs think, problem solve, and learn." Students partaking might get a change to imitate Cesar Millan, the "Dog Whisperer" from the National Geographic Channel, as they begin "looking at training techniques — the good, the bad, and the ugly."
"Boy Meets World"
This first-year honors course is designed to what its like to be a man in modern America. The course description asks: "What role does Viagra play in maintaining and shaping what it means to be a man? What do beer advertisements tell us about American masculinity?... Do nice guys really finish last?"
"World-Wide Witchcraft: Witch-Belief & Witch-Hunting in Global Perspective"
Why did so many cultures, across several centuries and continents, work so hard to identify and kill so-called witches? This 100-level history class and freshman seminar encourages students to ask that question. It also looks at cultures and incidents where the persecution and killing of suspected witches still happens today.
Kellie Woodhouse covers higher education for AnnArbor.com. Reach her at kelliewoodhouse@annarbor.com or 734-623-4602 and follow her on twitter.