Judge sends man to jail on $100,000 bond after deputy receives threatening emails
Posted on Fri, Aug 5, 2011 : 9:25 a.m.
A 38-year-old Superior Township man charged with possessing a taser was free on bond when he appeared in court Thursday for a hearing on his case.
But news that Madison Tristan Mealing had spent his down time threatening the Washtenaw County Sheriff's Department and Detective Kevin Parviz through recent emails and YouTube movies didn't settle well with Trial Court Judge David Swartz.
Swartz on Thursday remanded Mealing to the Washtenaw County Jail on a $100,000 bond saying Mealing, a convicted felon, posed a visible danger to the community.
"These are actual threats made. These are actual physical threats made to the sheriff's department and their family members," Swartz said.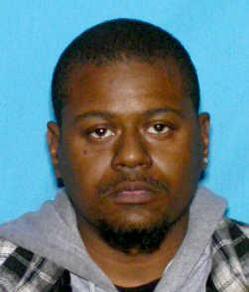 Photo courtesy of Michigan Sex Offender Registry
A public defender was appointed to temporarily represent Mealing on Thursday because his Detroit-based attorney, Wright Blake, could not be present. Washtenaw County Assistant Prosecutor Brenda Taylor asked that Mealing's bond be addressed immediately.
Mealing's YouTube videos date back to October 2010 and are filed under several accounts, including "HATEWASHTENAWSHERIFFS" and "NatTurnersArmy." Both accounts have been suspended. The man on the videos was Mealing, Sheriff's Department Spokesman Derrick Jackson told AnnArbor.com.
Court records show Mealing is a convicted sex offender with a history of using the Internet to harass people. His past behavior prompted a brief standoff with a SWAT team and a bomb scare.
His criminal record dates back to 1996, with felony convictions for possessing child pornography and assault with a dangerous weapon. Mealing has a misdemeanor conviction of possessing a firearm in a car.
A video posted in 2010 praised a fatal shooting of a Detroit police officer and the shooting of an off-duty Washtenaw Sheriff's deputy in Canton. "5 Detroit police officers shot this morning, 1 dies. Next killing spot? Washtenaw County P.D," one video was titled.
Sheriff's deputies have known about the videos for more than a year and executed search warrants on two places Mealing was living in November 2010. Mealing's taser charge resulted from these raids.
Authorities seized six computers, three video cameras and several cellular phones.
The videos have gone on for months, Taylor said in court Thursday, but it was Mealing's most recent actions that show a heightened risk.
Mealing posted new videos last week and shortly after Parviz put in a request to have the movies taken down, he began to receive emails from the man.
"I requested YouTube take down one video clip and two hours later, I received the first email," Parviz told Swartz Thursday.
Taylor read portions of the emails aloud, which were dated Aug. 1 through Aug. 3. The notes accused deputies of lying in court and included phrases such as "You and your cronies need to stop stalking me on YouTube." Mealing in one instance described himself as "bipolar."
"I believe he is unstable and a danger," Taylor said, saying the emails "indicate he is ramping up" his threats.
Swartz said he was "very concerned" by what he read and included a no-contact order with Parviz as he sent Mealing to jail.
The next hearing date in Mealing's case has not been scheduled.
Mealing's existing YouTube account is registered under "DrDrBigBudz" and contains videos of what appear to be marijuana plants. Mealing has a medical marijuana card, court records show.