Posted on
Mon, Aug 22, 2011 : 5:57 a.m.
Meet the four newest Ann Arbor schools principals
By Kyle Feldscher
It's been a long summer for four Ann Arbor schools principals who are taking over a school building for the first time at the beginning of September.
Virginia Bell is the new principal at Burns Park Elementary School, Charles Davis is the new principal at Carpenter Elementary School, Bill Harris is the new principal at Eberwhite Elementary School and Natasha York is the new principal at Thurston Elementary School.
Each of the four new principals has prior teaching experience and is drawing on past leadership roles to help adjust to a new job.
Each principal said they began getting ready for the school year right after the 2010-11 school year ended and have been working throughout the summer to prepare for 2011-12.
AnnArbor.com spoke with the four new principals during the past week as they get ready to start the school year.
Virginia Bell
Coming from a high school to an elementary school might be a whole new world, but Bell believes she has the experience to ease the transition
Bell is coming to Burns Park after working as an assistant principal at Huron High School for the previous 9 years. She has been in the Ann Arbor schools for about 17 years, working as a substitute, long-term substitute, physical and health education teacher, and a curriculum coordinator for K-12 health and physical education before going to Huron.
She said her biggest task will be learning the elementary school curriculum, but she believes she'll be able to lean on the Burns Park teachers to get her through the learning period.
"The experts right now are the teachers and I'm going to have to learn from them what the curriculum is," Bell said.
Allowing teachers to do their jobs is Bell's biggest goal. She said she has personal goals, like engaging the school's community and learning the elementary curriculum inside and out, but those things will come with time.
Until then, Bell said she wants to provide whatever is necessary to teachers so they can pass along knowledge to students.
"(If I can provide) not only the professional development, but the physical things that they need, they're going to be successful," she said. "The success that we've had so far, we're going to move forward on that."
Charles Davis
Davis isn't asking a lot of the Carpenter community. All he wants from students, staff and parents is excellence.
While this is Davis' first permanent principal job, he served as the interim principal at Haisley Elementary School when Mary Ann Jeager, who recently retired from the school, was on medical leave. Davis has also taught at Ann Arbor Technical High School and Abbot Elementary School. He also has a master's degree in educational leadership, something he thinks will serve him well in his new role.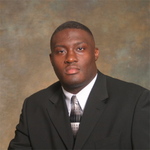 Courtesy of Charles Davis
He said having a culture of school pride is extremely important to him and he'll be trying to cultivate that atmosphere by focusing on student achievement.
"I want people to know how great Carpenter is and the change we've made," he said. "We've made a lot of wonderful traditions here and we're trying to be more visible."
Davis said one of his main goals is to tackle the achievement gap at Carpenter. He said Carpenter is a diverse school and he thinks coming in as an African-American man, he will try to be a role model for students.
Davis said he wants to draw on his past success with the achievement gap as a teacher by increasing expectations on students and encouraging teachers to have close, strong relationships with students.
"I know as a teacher that building strong relationships with students and going that extra mile will tear down a lot of those barriers that teachers may have with certain students," he said. "Once a kid knows that you truly care and you have high expectations, students tend to try and reach those."
Bill Harris
Usually, the natural progression of jobs in a school district will see a principal become an administrator. Harris, the former assistant director of special education for AAPS, is taking the opposite route by going to Eberwhite.
Harris has been involved in the school's community for a number of years as a parent, but will now be running the school. He said that's a unique quirk that will help with the adjustment to the new job, as well as the school at large.
Courtesy of Bill Harris
"I'm very much a relationships-oriented and focused person and we do a lot to build building relationships with staff, with kids, with parents, and that's at the center of what we do," he said. "I've already gotten some of those relationships started and there's going to be another opportunity to build on those, with a little bit different twist."
Harris served as the assistant director of special education for AAPS for the last 4 years. Before that, he had taught at Scarlett Middle School for 10 years and spent a couple years teaching at Pioneer High School. He has taught a mix of general education and special education throughout his career.
Harris said his experience at different levels of the school system will allow him to bring a forward-looking view toward running Eberwhite.
"I've been working with middle school students over the last several years and by going to the elementary level, I can think about what will help our kids get to that middle school level," he said.
Natasha York
York never thought she would become a principal but once she began to consider taking the job at Thurston, she realized she would be a natural fit.
York taught in a private school in Texas for 2 years before coming to Ann Arbor and teaching 2nd, 3rd and 5th grades over the past 8 years. While she's never sought out leadership roles, she's definitely held them — she served as the teachers union representative at Carpenter for the last 7 years and was on a number of committees in the district.
It was all of this past experience that led York to think that becoming a principal might not be her dream, but it was where she belonged. Now that she's a principal, she's not forgetting her teacher roots. She sees her main role as allowing teachers to do their jobs.
"The people who know the most are in the classroom," she said. "The people who know the most are with the kids all day long; all I can do is support them."
While she's nervous about coming into the new community and taking on an increased position, York said all she wants to work with all of Thurston to develop a vision for the future.
She said she's been amazed at the school's culture and environment and has been welcomed by everyone she's met. It's a feeling she wants to continue as time goes on.
"I do want people to feel good about what they do, but I'm the stranger," she said. "I need to become a part of the family. They don't need to become a part of mine, I need to become a part of theirs."
Kyle Feldscher covers K-12 education for AnnArbor.com. He can be reached at kylefeldscher@annarbor.com or you can follow him on Twitter.