Posted on
Thu, Oct 6, 2011 : 3:09 p.m.
Meet the candidates: Six people vie for two seats on the Ann Arbor Board of Education
By Janet Miller
Six people are facing off for two four-year seats on the Ann Arbor Board of Education. They will face having to cut $15 million from a budget that's already been sliced and diced with the potential for public unrest high.
They met as a group when the League of Women Voters of the Ann Arbor Area hosted a candidates' forum Monday at the Community Television Network Studio, 2805 S. Industrial Highway. It will be rebroadcast a few times before the Nov. 8 election.
The terms for the two seats run Jan. 1, 2012, to Dec. 31, 2015.
The six candidates
Albert Howard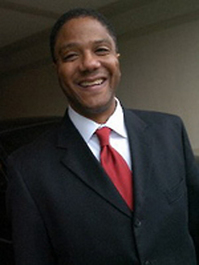 Albert Howard knows a thing or two about running for elective office: He's run for a U.S. Senate seat in West Virginia. He ran in the 2008 New Hampshire presidential primary, when he claimed that God told him he would be president. He's running for president in the 2012 election. And, he's running for Ann Arbor school board.
He lists his occupation as chauffeur, pastor and family and stakes the claim of having the first pro-Israel transportation service. He also is the creator of Operation King of Islam, which seeks to ban the Quran and all mosques in the U.S., Canada and Europe. He did not return a number of phone calls or email messages from AnnArbor.com.
Ahmar Iqbal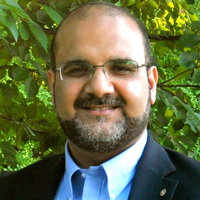 Iqbal said his financial background — he was a financial analyst with the World Bank and has worked with companies around the globe — would add a new perspective to the school board as it prepares for another round of budget cuts. Despite financial issues, Iqbal said he wants to extend the school year and add foreign language beginning in first grade.
Iqbal said he'd like to see all district contracts put out for bid in an effort to lower costs, and he'd like to see even more efficiencies with the bus system. He said the district must manage expenses better. For instance, he said, instead of spending capital funds on something like artificial turf for a sports field that benefits a handful of students, he would prefer to see capital projects that improve energy efficiency, a project that would benefit more students.
Iqbal owns an alternative energy consulting and management company and has two children in the district.
Patrick Leonard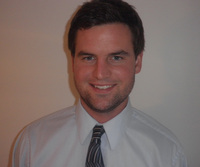 Leonard said his work on the front lines — he's been a volunteer mentor in a district elementary school and he worked as a child care assistant when he was a college student — would give him a unique perspective as a school board member. While some voters may view his age - he's 22 - as a liability, Leonard said it's an asset. He's a product of the school system, and he understands how the district works from the inside.
He supports a hiring freeze for administration and a possible reduction in administrative staff as a way to cut spending. Spending in areas such as custodial services and utilities should be searched for savings, Leonard said. And he's not opposed to more cuts in transportation. But first there must be community input and communication to avoid the outcry over the bus system that came when school began, he said.
Leonard graduated from the University of Michigan in July and works in marketing and research.
Simone Lightfoot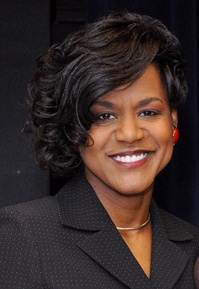 One of two incumbents seeking re-election, Lightfoot was appointed to fill a vacant seat in 2009 and was elected to a one-year term in 2011. She said her board experience has given her a clear picture of the budget and achievement challenges the district faces, and that she sees the district through the lens of a student who has gone through Ann Arbor schools and as a parent. She also said she brings her background in public policy - she was a community organizer for the National Association for the Advancement of Colored People.
Lightfoot wants to look at contracted services - including transportation, food service, professional development - for ways to cut costs. She also wants to freeze all salaries where there are no contract obligations and to direct the superintendent to fill only essential job vacancies. Still, that won't result in $15 million in cuts. The district, she said, will be looking to make additional staffing and transportation cuts.
Lightfoot is a sustainability and climate change consultant for the NAACP and the National Wildlife Federation. She has two children in the district.
Lawrence A. Murphy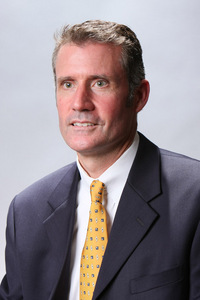 Murphy said he knows about tight budgets and tough financial decisions. As the owner of a small business, he runs a tight ship: Just seven people and no maintenance or secretarial staff. His business has survived two recessions, he said. He would bring that kind of fiscal management as a school board member, he said, at a time when the school district must continue to make cuts.
Those cuts should stay away from teachers, he said. That means more cuts in administration, and he backs a hiring freeze for all administrative positions. He also favors reducing athletics, including reducing some coaching positions, especially for sports such as football that have multiple staff members. He also would consider reducing transportation costs, creating a single-tier system when K-12 students travel on the same bus.
Murphy owns a small automotive supply manufacturing business and has two children in the district.
Andy Thomas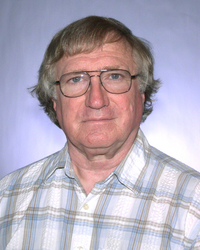 The other incumbent, Thomas was appointed to the board in May 2010 and was elected to fill the one-year term last fall. As an incumbent, Thomas said, he has a record to run on, including his opposition to the board's decision raise the salary for the superintendent position to $245,000. It gave the wrong message, he said, when the district was asking other employees for wage concessions. Another accomplishment, he said, was hiring Patricia Green as the district's new superintendent.
As for future cost savings, Thomas said he sees a request for more salary and benefit concessions from employees along with an increase in the pay-to-play fee for athletics. He said he'd also back sharing principals as long as it was evenly distributed around the district. He didn't back a proposal last school year that four of the 21 elementary schools share principals because it was not fair. Finally, he said the district should seek a technology millage early next year and eventually ask for a countywide enhancement millage.
Thomas has a son in the district and is a retired health care administrator.
Oct. 11 is the last day to register to vote to be eligible for the Nov. 8 election.